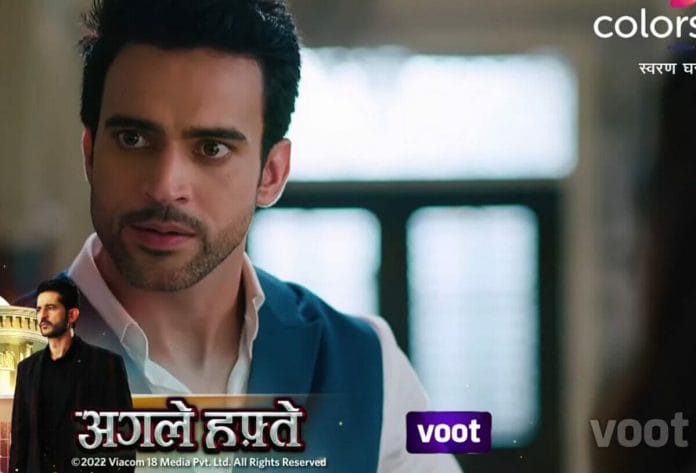 Swaran Ghar Upcoming Story, Latest Gossip , Future Story, Latest News and Upcoming Twist on tellyexpress.com

Swaran Ghar depicts the emotional turmoils and rollercoaster journey of an aged widow mother Swaran on ColorsTV and voot app and currently we are seeing that Swaran and Bebe leave the hospital. Arjun wishes to meet Swaran. Ajit looks for Swaran everywhere.
In the previous episode, Swaran kept 20000 rupees and returned the rest ammount to Arjun's sister. She and Bebe left the hospital. Divya came and released Ajjt from the jail.
She criticized him for neglecting his family for Swaran. A person called and informed Ajit about Swaran's phone. Ajit went there and received Swaran's phone. Ajit informed Sharvari about it. Arjun gained consciousness and recalled Swaran.
He spotted Swaran by travelling by his car. He got down from his car but failed to spot Swaran. However Ajit came to the same spot to search Ajit. None of them could meet Swaran. Arjun thought that he can't let Swaran go without thanking her.
Ajit thought that he has to find Swaran and Bebe anyhow. Swaran and Bebe went for a destination. Arjun told his sister that he will occupy Ajit's land legally.
In the upcoming episode, Vikram informs Yug that Swaran has left for Gurudwar. Nimmo approaches Vikram and asks why is he going to America. Yug inquires as to why he is going to America. Vikram yells at Nimmo and Kiran and says that he is not required to tell anyone what he is doing.
Kiran tells him to call his family as well, but Vikram responds that they have no money to survive. Kiran and Nimmo state that they have Swaran Nikhar's business and that he should simply contact them.
Will Nimmo and Kiran convince Vikram? Will Vikram bring his family? Will Arjun meet Swaran? Will Ajit trace Swaran and Bebe?
To know stay tuned to Swaran Ghar on ColorsTV/Voot app and this space.