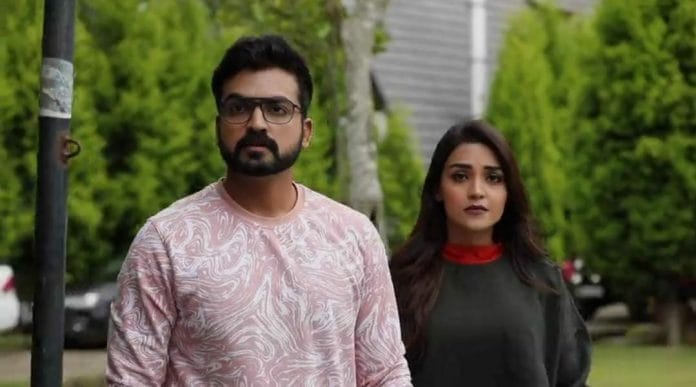 Tamizhum Saraswathiyum Upcoming Story, Spoilers, Latest Gossip, Future Story, Latest News and Upcoming Twist, on TellyExpress.com
Vijay Television's popular daily soap Tamizhum Saraswathiyum is gearing up for more drama with Karthi and Vasundhara learning a truth.
Previously it was seen that Saraswathi got upset when Vasundhara told her that Karthi was still angry with Saraswathi and Tamizh and they fought over the same last night, so they didn't start their married life. Saraswathi said that she should have discussed about this issue at that time. She advised Vasundhara to reconcile with Karthi leaving her stubbornness.
However Vasundhara refused stating that she fell in love with Karthi who used to respect and love his family and his brother Tamizh and wanted that old Karthi back. She got determined to not start her married life with him till that.
Later Saraswathi and Tamizh feel bad seeing Karthi and Vasundhara not talking with each other and they wondered what to do to sort out their differences. Saraswathi, Tamizh and Vasundhara wanted to participate in an event. Karthi refused.
They compelled him to take part. The first game is about dancing continuously on a traditional song. Saraswathi-Tamizh and Karthi-Vasundhara danced. Karthi won the competition.
Karthi got get elated wining over Tamizh. However Karthi got into a fight with Vasundhara when the latter said that even Tamizh danced well and gave him tough fight in the competition.
In today's episode it will be seen that Karthi will express his joy of winning over Tamizh. Karthi and Vasundhara will decide to have lunch and Vasundhara will take Karthi to call Saraswathi and Tamizh. They will overhear their conversation.
Saraswathi will ask Tamizh about acting of having sprained leg to make Karthi win. Tamizh will say that Karthi was determined to win the competition and he would have got hurt if he had lost so he acted.
Karthi and Vasundhara will be shocked knowing the truth. Later Vasundhara will advise Karthi to understand Tamizh's love and reconcile with him and Saraswathi. Karthi will assure her to try.
What will happen next? What the destiny is store for this two couple ahead?
Stay tuned to this space for latest update of your favorite Tamil show.