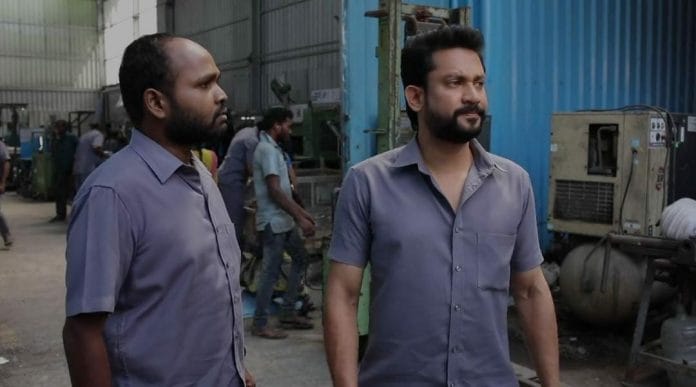 Tamizhum Saraswathiyum Upcoming Story, Spoilers, Latest Gossip, Future Story, Latest News and Upcoming Twist, on TellyExpress.com
Vijay Television's popular daily soap Tamizhum Saraswathiyum is gearing up for more drama with Saraswathi and Tamizh fighting.
Previously it was seen that Tamizh and Sarswathi came to Saraswathi's parent's house. Saraswathi hid her fight with Tamizh from her family and Tamizh also did the same on Saraswathi's request.
Ligam and the family got overjoyed to see Tamizh and Saraswathi. The latter lied to her family that Kodhai scolded Karthi for insulting Ligam and she sent them to meet her family.
Saraswathi's grandma insisted to perform the post wedding rituals which couldn't be performed immediately after their wedding due to the situation. Family also insisted them to stay the whole day, but Tamizh refused stating that he has work in the factory.
Tamizh agreed Saraswathi to stay with her family for two days on the family's insistence. Chandrakala got to know that Adhi and Ragini are in touch. She asked Adhi if they are in love relationship. Adhi denied it. Chandrakala told him that she big project for his future and asked him to not ruin it.
In today's episode it will be seen that Ragini will meet Adhi in a restaurant and will confess her love to him. Adhi will get dumbstruck hearing her love confession. She will give him one day time to tell his answer and will remind him that she can't accept failure in her life.
A boy who will be obsessed with Ragini will hear Ragini's confession. He will get determined to force Adhi to reject Ragini's love proposal. Natesan will express his disappointment towards Tamizh and Saraswathi to Vasundhara.
Tamizh will share with Natesan about his fight with Saraswathi. Natesan will advise him to reconcile with Saraswathi. However Tamizh will reject Saraswathi's call. Kodhai and Natesan will get upset learning that Tamizh had lunch at Saraswathi's parents' house.
What will happen next?
Will Tamizh and Saraswathi reconcile?
How Kodhai will react knowing that Tamizh allowed Saraswathi to stay at her parents' house?
Stay tuned to this space for latest update of your favorite Tamil show.