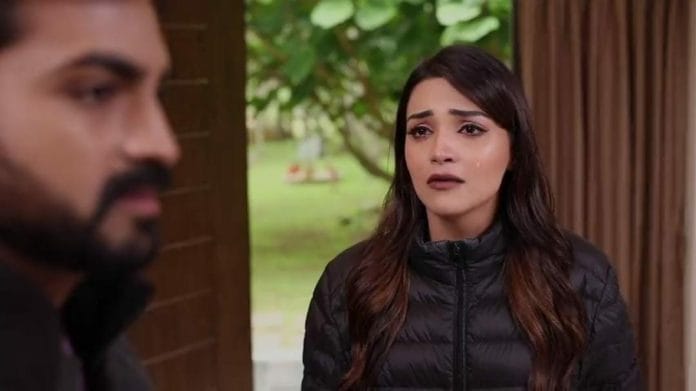 Tamizhum Saraswathiyum Upcoming Story, Spoilers, Latest Gossip, Future Story, Latest News and Upcoming Twist, on TellyExpress.com
Vijay Television's popular daily soap Tamizhum Saraswathiyum is gearing up for more drama with Vasundhara-Karthi Saraswathi-Tamizh starting their honey trip and Karthi get annoyed with Saraswathi's talks.
Previously it was seen that Saraswathi- Tamizh and Vasundhara-Karthi got ready to leave for their honeymoon trip. Ragini teased them. Kodhai gave her blessings and advice to them. On their way Karthi got irritated with Saraswathi's behavior and expressed about the same to Vasundhara.
The latter tries to talk sense into him, but in vain. But Karthi got concerned When Vasundhara met with a minor accident. He blamed Tamizh and scolded him for driving the car carelessly. He cared for Vasundhara and she got touched with his care. Saraswathi and Tamizh got happy seeing Karthi's love for Vasundhara.
In today's episode it will be seen that Tamizh will try to get romantic with Saraswthi. The latter will strictly say that they shouldn't start their married life until Kodhai accept them completely. Other hand Vasundhara will impressed the hotel's room quality and the beautiful view from the window. She will ask Karthi to get ready to visit the places.
Karthi will refuse as he doesn't want to go along with Saraswthi and Tamizh. Vasundhara will say that she will this to Tamizh and Saraswthi. Karthi will agree to come stating he doesn't want to hear their lecture. During the visit Karthi will get aannoyed seeing Saraswthi, Tamizh and Vasundhara having fun. He will click Vasundhara's photo and will flirt with her. He will ask Vasundhara to click his photo. Just then Tamizh will call them to see the sunset.
Vasundhara will happily get ready to leave. Karthi will get irked and will return to the hotel. Later Vasundhara and Karthi will get into a heated argument. Karthi will say that he regret loving and marrying Vasundhara. The latter will get hurt with Karthi's words. Vasundhara will try to talk to him.
Karthi will say that he doesn't like to see her face. He will say that he hates her and will wish that she doesn't exist in his life. Karthi will angrily drive off ignoring Tamizh. Later Tamizh will inform Karthi that Vasundhara cut her hand wrist nerves and they rushed her to the hospital shocking Karthi.
What will happen next? Will Karthi understand Tamizh and Saraswathi and will reconcile with them?
Stay tuned to this space for latest update of your favorite Tamil show.