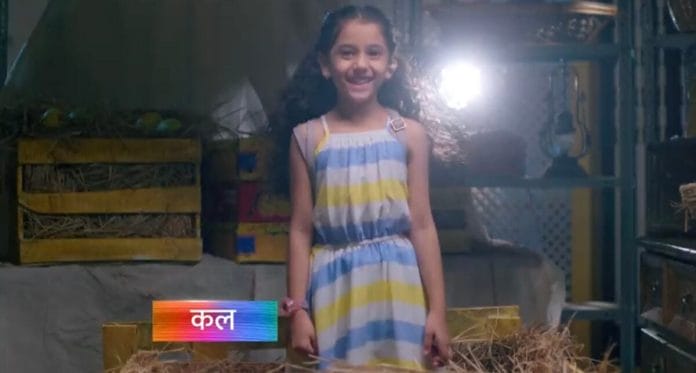 Tera Mera Saath Rahe Spoilers, Upcoming Story, Latest Gossip , Future Story, Latest News and Upcoming Twist on tellyexpress.com
Starbharat's show Tera Mera Saath Rahe is gearing up with interesting drama with Rajjo misunderstands Gopika's conversation with the doctor which leads the Modi's to think that Gopika is pregnant but after Saksham and Gopika talks to one another Gopika clears the misunderstanding to the family members. Later the men in the family get shocked seeing the little girl inside the mango box. Now it will be interesting to see what kind of impact will happen in Saksham and Gopika's life because of the little girl's presence? How long the men will hide the girl from the family members? Will they get succeed finding who is the father of the girl?
In the current track it shown that Gopika consoles a crying Rajjo who misses Jigar. She then feels dizzy and nauseous so goes to the washroom where she talks to the doctor. Rajjo thinks that Gopika is pregnant so she tells the family members and they all get happy. Saksham comes to check up on Gopika and gets shocked when the family members congratulate both him and Gopika. He leaves the place. Gopika follows him. Saksham tells her that he dont want a kid from day one he is sure about this. Gopika gets hurt but tells Saksham it's just a misunderstanding which she will clear it because she is not pregnant. She also pleads Saksham to move on from his past. Later Gopika clears the misunderstanding to the family members. Saksham Keshav Munna and Chirag gets shocked when a little girl comes out of the mango box and the letter states one of them is the girl's father.
In the upcoming episode it will be shown that Keshav will tell Saksham Chirag and Munna that until they find who is the real father of the kid they shouldn't inform their family members about this girls presence. Gopika will decide to cook something for the family members using the mangoes. Saksham Keshav Munna and Chirag will plead the little girl to hide herself but the girl will refuse. Gopika will enter the store room and look on confused.
To know more about what's happening in Your favorite shows keep checking this space.