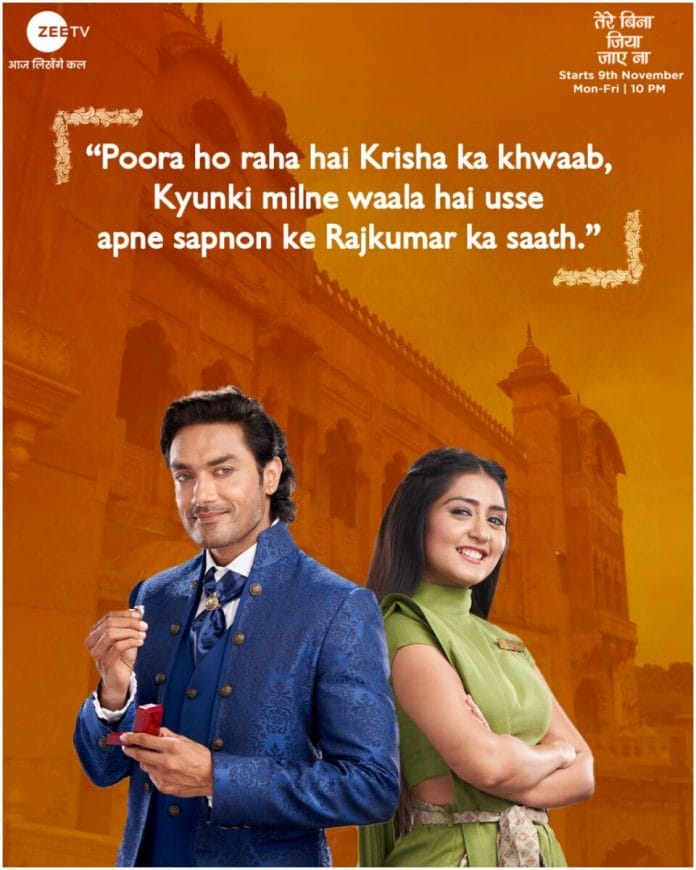 Tere Bina Jiya Jaaye Na 26th May 2022 Written Update on TellyExpress.com
Episode starts with Krisha and Rati disguising themselves to get inside the hospital. They also takes the help of their servant Mamta and goes towards the cabin of Dr. Karishma. Krisha reminds Rati about their plan to expose Vamika, while the latter hesitates. Krisha gives confidence to Rati and Mamta and ask them to get inside Dr. Karishma's cabin, as soon as she starts her plan. Krisha acts to be in pain and enters the cabin. She asks Dr. Karishma for help and the latter takes Krisha towards the emergency room along with the assistant.
Here, Rati and Mamta goes inside the cabin as per their plan. Rati was disguised as a doctor and Mamta acts to be the nurse. Meanwhile, Devraj and Vamika comes there for the checkup of the baby. Vamika gets suspicious seeing Rati but couldn't able to recognise her. She questions about Dr. Karishma while Rati makes some excuses.
Rati asks Vamika some questions regarding depression and records it in her phone. Whereas, the latter reveals that she never suffered from any kind of depression. Rati gets the proofs against Vamika and was about to check the heartbeat of the child, but the latter stops her and declares that she will only let Dr. Karishma check her. She goes from there along with Devraj.
Elsewhere, Dr. Karishma was about to inject some medicines inside Krisha's body when Rati comes there and signals that their plan gets successful. Krisha becomes elated and rushes out of their before Dr. Karishma can inject her. She meets Rati and Mamta and shows her gratitude towards them for helping her.
Krisha ask Mamta to go to the palace, while Vamika sees Rati and Krisha from the mirror of the car. She gets furious at her and determines to teach her a lesson. Whereas, Krisha decides to expose Vamika in front of everyone.
Ahead, Vamika goes inside Krisha's room and intentionally breaks Devraj and Krisha's photoframe. She proclaims to snatch Devraj from her, while the latter says that she will fight for her love. She confronts Vamika for lying to everyone and makes her hear the recording. She says that she will show the proof to everyone while Vamika tries to snatch Krisha's phone but gets unsuccessful.
Vamika challenges that Krisha won't be able to do anything, while the latter takes Vamika's pill thinking it to be fake and consumes it. Vamika gets shocked and tries to stop it stating that they are real pills, but Krisha thinks that she is lying. Suddenly, Krisha's state gets deteriorating while Vamika panics. She calls Jaya and ask her to come there.
Further, Jaya takes Vamika out of the room and stops her from helping Krisha. They locks her room, while both gets elated thinking that Krisha will be out of their life. Krisha prays to god and remembers her moments with Dev, while Jaya ask the priest to finalise a date for Devraj and Vamika's wedding. She reminds him about his responsibilities while he gets concerned for Krisha and goes towards her room. Vamika realises that she left her phone inside Krisha's room and opens it hurridly, while Dev gets shocked seeing Krisha's condition and takes her to the hospital, while Jaya ask Vamika to keep an eye on them.
The episode ends.
Also Check: