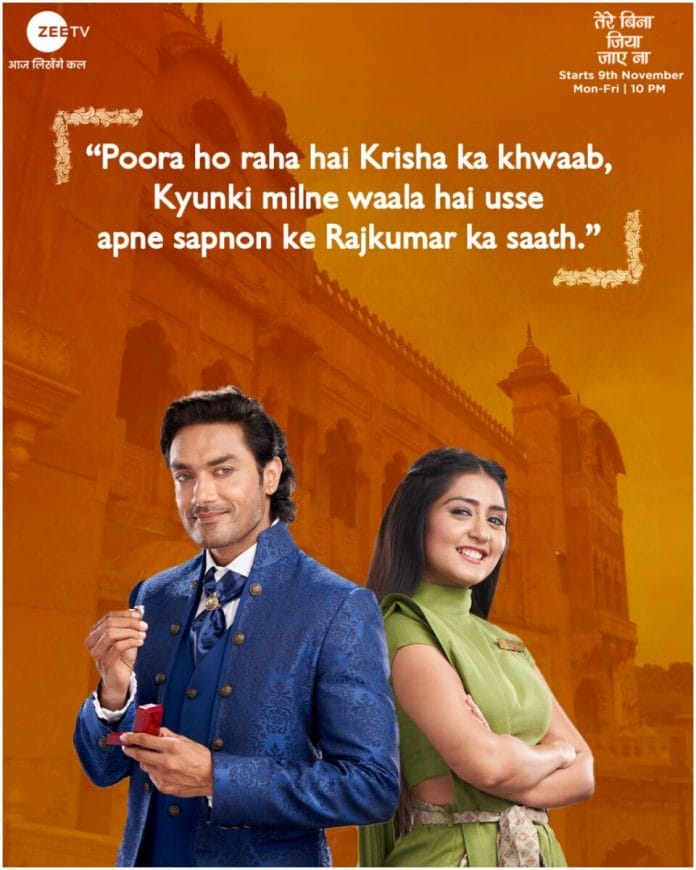 Tere Bina Jiya Jaaye Na 27th May 2022 Written Update on TellyExpress.com
Episode starts with Devraj getting shocked seeing Krisha's state and instantly carries her inside the car. He gets worried for Krisha and tries to wake her up. He asks the driver to immediately take them to the hospital and blames himself for Krisha's condition. He cries and prays for her recovery, while they reaches the hospital and Jaya sends Vamika behind Devraj to keep an eye on them. Rati also gets concerned for Krisha and starts praying to the God. Whereas, the doctor notify that Krisha's brain is highly affected by the medicine.
Here, Vamika also comes there and gets relieved seeing Krisha being unconscious. She gets elated hearing doctor's statement but hides her happiness in front of Devraj. She questions the doctor, if Krisha won't be able to wake up? To which the latter says that they can't tell anything.
Devraj gets devastated and sits on the bench. Vamika tries to talk to him but he ignores her. Rati gives him confidence stating that Krisha will fight for her life, whereas he ask her to bring God's idol for Krisha, so that she will get fine. Vamika also insists to go with Rati but the latter shows her concern towards her and says that it's not good for her to take tension.
Elsewhere, Vamika sits along with Devraj and consoles him. She says that she can understand his state as he loves Krisha. She also confesses her love for Devraj and holds his hands. He tries to go away from her, but she says that she will go and pray for Krisha in the temple. She also proclaims to go there bare foot, while he gets concerned for her.
Devraj prohibits Vamika from doing it, reminding her about her pregnancy. She lies to him and shows fake concern about Krisha, while he thinks that Krisha is so wrong about Vamika and proclaims her to be a caring person. Vamika opens her footwear and goes out of the hospital, while Jaya picks her up and both smirks thinking about their plan.
Ahead, Jaya praises Vamika for her ploy and decides to go to club to enjoy themselves for sending Krisha to the hospital. Whereas, Devraj gets inside Krisha's cabin and starts looking after her. Meanwhile, the manager calls Krisha and she wakes up hearing her phone's ringtone. He tells her about the meeting and states that he is in the club to attend it.
The manager gets shocked learning about Krisha's state and shows his concern towards her. He then sees Vamika also in the club and tells Krisha about it, while the latter says that she must be celebrating her victory. At that time Devraj comes there and starts caring for Krisha, while she stops him and shows her anger towards him.
Further, Devraj takes a stand for Vamika and ask Krisha to stop demeaning her. She tells that Vamika haven't gone to temple and is enjoying in club, while Devraj denies to believe her. She then gets up and goes towards the car along with Devraj. She determines to show him the proofs, while Jaya also joins Vamika and both dances enjoying themselves.
The episode ends.
Also Check: