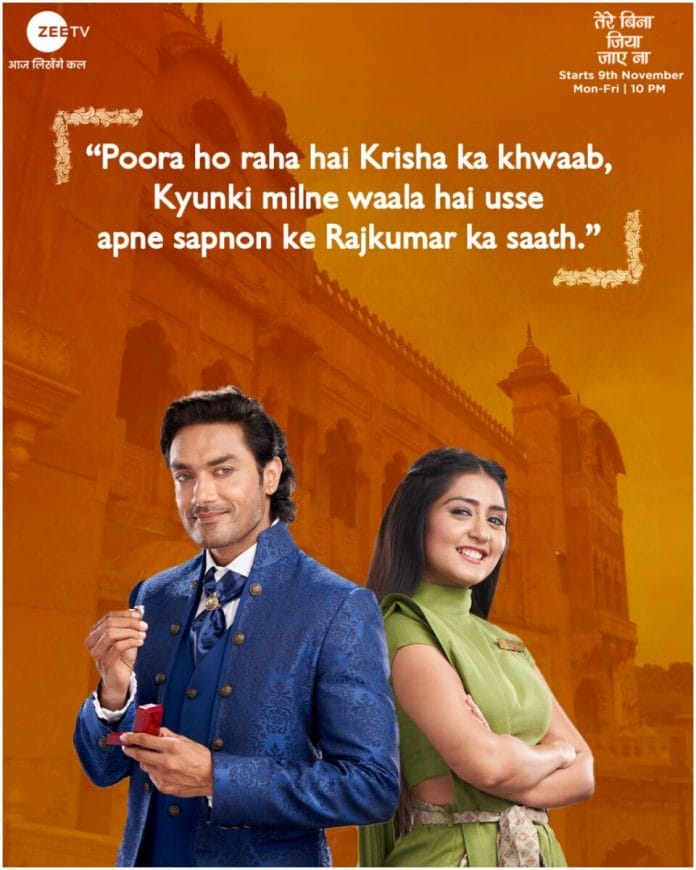 Tere Bina Jiya Jaaye Na 30th May 2022 Written Update on TellyExpress.com
Episode starts with Krisha taking Devraj to the club, in order to prove Vamika's lie. Devraj gets annoyed by Krisha and says that if Vamika won't be there, then she will have to follow his order. Krisha agrees to him and they reaches the night club. They goes upstairs in order to search for Vamika but couldn't able to find her. Krisha questions the people around her about Vamika and shows her pictures, but they denies to recognise her. Whereas, Jaya and Vamika hides inside a room and wishes for Krisha to go away. Meanwhile, Devraj calls Manohar and ask if he has seen Vamika in the night club? To which the latter lies that he haven't seen her.
Here, Devraj notify about it to Krisha and scolds her for being extra possessive about him. He rebukes her for always doubting Vamika, whereas the manager of the club locks the door in which Jaya and Vamika gets trapped. Jaya scolds the latter for being careless and says that Krisha was about to catch them. She keeps accusing Vamika for their situation and gets worried asking that how will they go out from there.
Vamika gets irked and thinks about something, while Devraj takes Krisha and goes away from there. Vamika and Jaya shouts for help, while the manager comes there and get them out. Jaya scolds the manager and goes hurridly from there. They reaches the temple before Devraj and Vamika acts to pray fot Krisha.
Elsewhere, Devraj and Krisha also reaches to the temple and sees Vamika engrossed in praying. He gets worried for her and ask the priest to stop her, whereas the latter says that Vamika is praying for a long time and can't stop in between as she is praying for some loved one. Devraj glares at Krisha and ask her to be ashamed.
Krisha says that she can't believe Vamika and insists Devraj to believe her. Whereas, he gets frustrated with her behaviour and ask her to stop doubting Vamika. He praises the latter and then goes towards her. He shows his gratitude towards Vamika and stops her stating that Krisha is fine. She fakes her concern towards Krisha and then they goes from there.
Ahead, Jaya gives money to the priest for his acting and then goes back to the palace. Devraj brings the divorce paper and gives it to Krisha. He ask her to sign it and says that he can't bear her madness anymore. She gets shattered, while Jaya and Vamika smirks. Jaya fakes her care towards Krisha and then goes inside her room and discuss their plan with Vamika.
Vamika gets happy stating that now Krisha will be out of their life. Whereas, the latter gets devastated and cries in her room. Devraj remembers all the flashbacks as when Vamika tries to suicide and Krisha keeps doubting her. Krisha remembers her moments with Devraj, while he comes inside their room and ask Krisha to understand him.
Further, Devraj says that he will have to fulfill his responsibilities and advice Krisha to stop suspecting Vamika. Meanwhile, Jaya remembers how he threatens Manohar and ask him to hide the truth in order to save his daughters. Whereas, Krisha confronts Manohar and ask him that why he lied, he apologises to her and says that he can't tell her anything. He ask her to stay with Devraj forever in order to protect him, as he is surrounded by evils. He also gives her a hint and she decides it. She decides to find the CCTV footage of the night club, so that she can expose Vamika.
The episode ends.
Also Check: