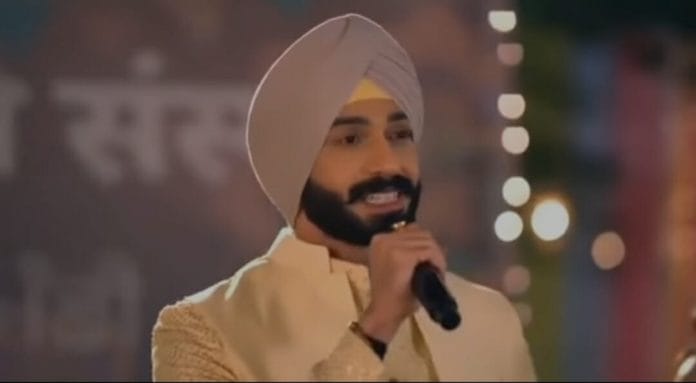 Teri Meri Doriyaann Spoilers, Upcoming Story, Latest Gossip , Future Story, Latest News and Upcoming Twist on tellyexpress.com
StarPlus TV new show Teri Meri Doriyaann serial is witnessing some major turning points where Garry misleads Seerat.

As reported earlier Mandeep gets impressed with Seerat's answers. She decides to meet Seerat's parents. She asks Seerat to bring her parents to their place. Seerat agrees and asks them to give her number to inform them when they are coming. Garry says he will give Angad's number to her and sends Angad to Lohri celebrations.
Garry misleads Seerat into thinking that he is more important in this house than Angad. Seerat believes Garry's lies. Angad gives a speech about Lohri and lights the Lohri fire. Sahiba while doing rounds of Lohri fire sees Angad in danger and saves him. Sindhur accidentally falls on Sahiba's Maang.
In the upcoming episode, viewers are going to witness Santosh asks Seerat what happened at Brar's house. Seerat says a miracle happened and they invited dad and you for a meeting and it's about to talk about my alliance. Santosh feels happy.

At Lohri celebrations, Sahiba will say to Angad that if saving someone's life is a mistake then she made a mistake. Sahiba says she will not apologise to him for it. Angad asks Sahiba who is she as she is arguing with him.

Sahiba returns home with Kirat. Santosh sees Sahiba and asks what happened and what is on her forehead? Kirat says it is Sindhur. Sahiba says when she saved someone Sindhur fell on her. Seerat says it is a coincidence as they are talking about my marriage but Sahiba came home with Sindhur on her.

Will Sahiba and Angad feel their connection? Will Garry be able to snatch Seerat?
All these questions will be answered in the upcoming episodes.
To know what will happen next in your favorite show, keep checking this space for new and exclusive updates.