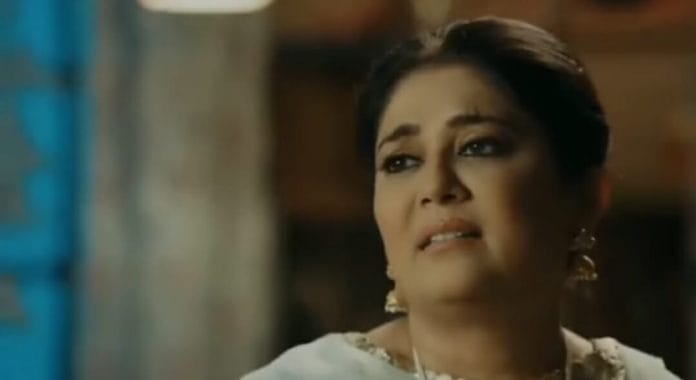 Teri Meri DoriyaannSpoilers, Upcoming Story, Latest Gossip , Future Story, Latest News and Upcoming Twist on tellyexpress.com

StarPlus TV new show Teri Meri Doriyaann serial is witnessing some major turning points where Seerat and Santosh get ready to go to Brar's function.

As reported earlier Seerat worries about nothing to wear for the Brar's function. Sahiba says she will make a dress for her. Garry comes to Angad and asks him what is he thinking about? Angad says he nearly catches who leaked about the prayer to press but he missed him as Sahiba ran into him.
Garry is shown to have taken the servant's phone and destroyed the SIM card. Garry gets to know that the SIM card is not under the servant's name. Garry praises himself for his deeds. Sahiba designs a new dress for Seerat. Seerat praises Sahiba for her art.
Sahiba gives her earrings to Seerat. The decorators come and say to Angad that they need to add more lighting. Angad says they need to reduce the chandeliers to make it perfect. The decorations do as Angad says.
In the upcoming episode, viewers are going to witness Santosh, Seerat and Kirat will come to the Brar's function but Santosh forgets the passes in the house. The guards wouldn't allow them to go inside.
The guards say to Angad that some people are trying to enter without passes. Angad says to the guards not allow anyone to come in without the passes. The guards push Santosh away. Sahiba catches Santosh and takes Santosh to the party.

Will Seerat be able to win Brar's brothers? Sahiba to teach a lesson to Angad?
All these questions will be answered in the upcoming episodes.
To know what will happen next in your favorite show, keep checking this space for new and exclusive updates.