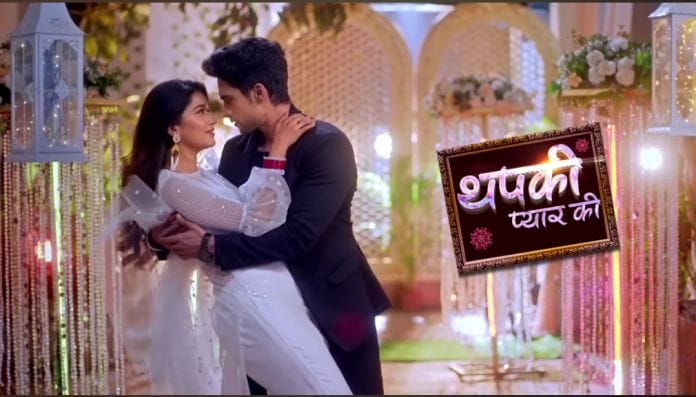 Thapki Pyar Ki 2 6th April 2022 Written Update on TellyExpress.com
The episode starts with everybody preparing for Pooja. Veena calls everybody as it is time for aarti. Veena gives it to Swapna and says as you are the family's first daughter in law you should give aarti. The rest of family members follow. Somebody calls and says see what is happening to Sargam. It is shown that Sargam's condition is getting serious and everybody is worried about her. Purab brings doctor. Doctor sees her condition and says her condition is getting worse and we need to give shock treatment. Dadi says let's do Pooja for Sargam's quick recovery.
Doctor gives shock treatment to Sargam and family members do Pooja for Sargam's quick recovery. Doctor comes and Sargam is out of danger but for her to become normal it will take some time. Purab comes to Sargam and says to her to get up. He tries to show the photos of their childhood memories to her but she doesn't wake up. Purab still tries to wake her up. Thapki comes and sees him. Purab says because of him she is in this condition as she couldn't share her problems with him. Thapki says it's not your fault. As you know she has problems with her body and Rohit took advantage of that. Thapki asks what are these. Purab shows the photos and tells the story behind each of the photo. Purab says he will always be guilty of what happened to her. Thapki says it's not your fault.
Veena is shown to be feeding Dadi. Dadi says it's not good Veena says for the next week you have to eat this. Veena says for Sargam you have to be healthy so you have to eat this. Veena remembers what happened to Sargam. Dadi asks what happened seeing Veena becoming silent. Veena asks how did Sargam foolishly trust that kind of person. Sargam will trust anybody easily and she thought betrayal was love. Veena says maybe Sargam saw her and Vinod's relationship and didn't want that kind of relationship. So she foolishly trusted that kind of person. So it is kind of my fault. Dadi says when you know your mistake you should make for it. When Sargam wakes up don't scold her and give her trust that we are with her.
Sargam wakes up and is anxious about her baby's condition. Thapki tries to control her but she says she has to go to doctor and check up her baby's condition. The family members come and Veena tries to control her but she says she has to go to doctor. Veena slaps Sargam to control her. Veena says you lost your baby in that accident. Sargam asks Purab please tell that it is a lie. But Purab says it's the truth. Sargam cries on Purab's shoulder.
Episode ends.
Click to read