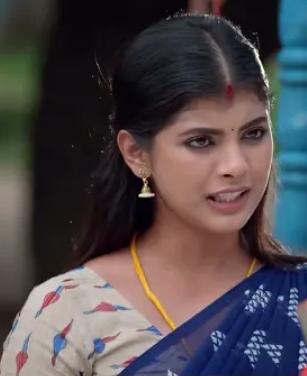 Thavamai Thavamirundhu Upcoming Story, Spoilers, Latest Gossip, Future Story, Latest News and Upcoming Twist, on TellyExpress.com
Thavamai Thavamirundhu is a newly launched show in Zee Tamil. The story revolves around an old couple Markandeyan and Parvathy who has worked their entire life to provide their kids with a better life. Things take a turn when Markandeyan retired. The serial focuses on the untold aspect of the elderly couple and the problem they face.
Previously we have seen that Sita and Markandeyan sought financial help from Raja and Ravi. Raja suggested an idea to Markandeyan.
Malar refused to sign the document. Sita was unaware of Meghala and Savitri's act. He was fed up when the bank refuses to give him a loan.
Savitri noticed Meghala when she struggled to manage the financial part. Malar gave a fitting reply to Thanichalam. Raja informed Markadneyan and Sita about her street food shop.
In today's episode,Savitri comes up with a plan. Meghala asks Sita to take care of the household chores all alone. She escapes from the household chores. On the other hand, Malar seeks help from Durga. Marakndeyan meets Raja's friend for his financial help. As usual,
Meghala escapes from the household chores. At that moment, Durga visits Markandeyan's home. She gives Sita's favorite food and sweets to her. Durga helps Sita when she does the household chores all alone.
Later, she informs Malar about Sita's struggle and Savitri's stay place. Malar approaches Savitri. She warns her. Savitiri fears the worst and prepares coffee for herself without Sita's help.
Markandeyan learns about the person. Sita struggles to do the household chores all alone. She faints when she washes the clothes.
Will Sita be admitted to the hospital?
How will Sita manage the household chores all alone? Will Markandeyan go for a job?
Keep checking this space for the latest update on your Zee Tamizh shows.