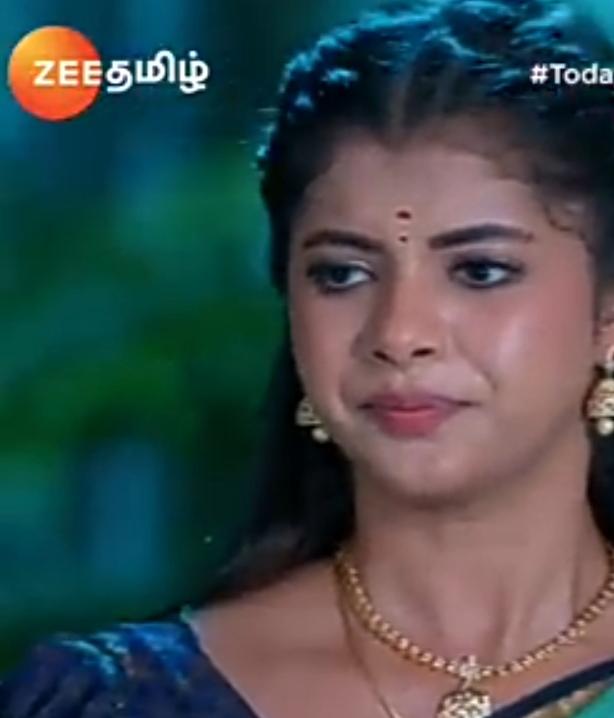 Thavamai Thavamirundhu Upcoming Story, Spoilers, Latest Gossip, Future Story, Latest News and Upcoming Twist, on TellyExpress.com
Thavamai Thavamirundhu is a newly launched show in Zee Tamil. The story revolves around an old couple Markandeyan and Parvathy who has worked their entire life to provide their kids with a better life. Things take a turn when Markandeyan retired. The serial focuses on the untold aspect of the elderly couple and the problem they face. Earlier we saw that Markandayan bailed out Pandi's parents. Ravi and Raja suspected Malar. Now the viewers will see that Malar and Pandi will marry.
Previously we have seen that Pandi's parents visited Markandeyan's home with a proposal for Malar. Malar wished to marry Pandi. Markandeyan and Sita visited Pandi's home before taking a decision. Markandeyan asked Sita to convince Malar. Neelankanthan visited Markandeyan's home. Malar asked permission to attend her friend's wedding.
Markandeyan permitted Malar to go.
Raja suspected Malar. Uma's father informed Markandeyan about Malar. Markandeyan firmly believed in Malar. Markandeyan requested the inspector to release Pandi's parents.
In today's episode, Sita beats Malar when she reaches home. Malar gives the fitting reply to the family. Markandeyan is proud of Malar. The next day, Pandi fails to pick up Malar's call. Malar comes to Pandi's workshop to meet him. Malar comes to Pandi's home when the shop is closed. Pandi's parents disclose the truth to Malar. On the other hand, Markandeyan is proud of Malar. He firmly believes in Malar. He yells at Raja and Ravi. Markandanyan feels guilt-ridden. Malar and Pandi reach Markandeyan home in a wedding sphere.
Will Markandeyan accept Pandi and Malar? Will Parvathy and Markandeyan lead a better life? Will the sons and daughter realize their mistake? Keep checking this space for the latest update on your Zee Tamizh shows.