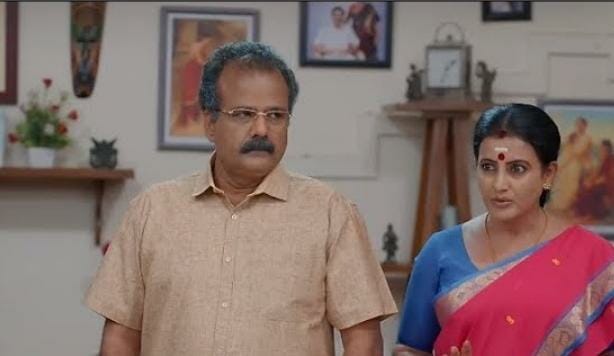 Thavamai Thavamirundhu Upcoming Story, Spoilers, Latest Gossip, Future Story, Latest News and Upcoming Twist, on TellyExpress.com
Thavamai Thavamirundhu is a newly launched show in Zee Tamil. The story revolves around an old couple Markandeyan and Parvathy who has worked their entire life to provide their kids with a better life. Things take a turn when Markandeyan retired. The serial focuses on the untold aspect of the elderly couple and the problem they face.
Previously we have seen Sita was heartbroken by Ravi's harsh words. Markandeyan paid off the surgery bill for Neelakantan's son. Markandeyan comforted the devasted Sita. Neelantkan and his son visited Markandeyan's home to thank him. Sita was ready to give her home to their children.
In today's episode, Revathi gets astonished when Sita's statement. Sita puts forth a condition to their children. She tells Uma to apologize to Priya. She tells Malar to lead a happy life with Pandi. The next day, Sita packs her things to leave home.
Raja tears the document as per Sita's wish. Revathi hands over the key to Markandeyan. But Uma refuses to apologize to Priya. Malar refuses to live with Pandi. Revathi and Raja change their decision. Markandeyan and Sita take back their decision when their children are not ready to follow Sita's condition.
Raja, Malar, Revathi, Uma, and Thanichalam team up. Revathi suggests a solution to the problem. As per Revathi's plan, Magician visits Markandeyan's home. A magician performs an act to get money from them.
Will Uma divorce Ravi? Will Priya marry Ravi? What is Raja's move? Will Malar and Pandi live together? Will Markandeyan settle Raja's money?
Will Sita and Markandeyan go out of the home?
Keep checking this space for the latest update on your Zee Tamizh