Colors TV popular series Naagin has come up with the fourth season and the new lead couple, Brinda and Dev, respectively played by Nia Sharma and VijayendraKumeria, are being loved by the audience.
Unfortunately, the two are not together in the current track. Earlier it was seen that Dev and the Parekh family has finally come to know that Brinda has never been pregnant with Rajat's child and that the baby is Lilly's. The end of this misunderstanding has brought Brinda and Dev closer once again. However, Dev is now married to Shalakha and Brinda is back in Dev's life just to take her revenge.
On the other hand, Shalakha is playing her own game and, following Vishakha's idea, she took Dev to Matheran for their honeymoon knowing that also Brinda will reach there. In fact, Brinda came with the whole Parekh family. Now Shalakha wants to create a rift between Brinda and Dev.
If Brinda and Dev will unite, only time will tell. Until then here we bring you one of the most adorable moments between Dev and Brinda.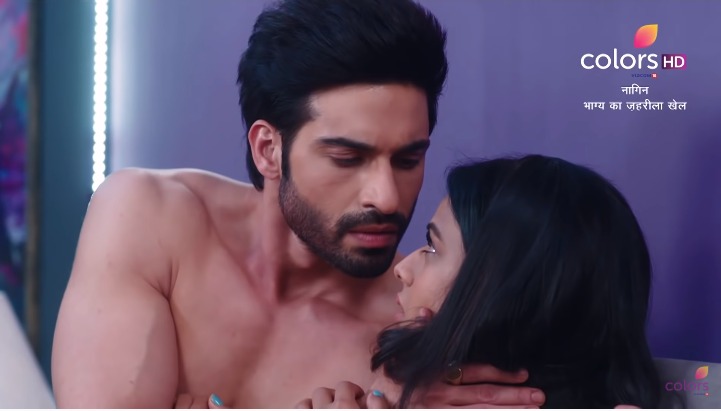 Dev comes in his room and sees Brinda there. He asks her what she is doing there. She says that she is just doing what a wife does in her husband's room. Dev removes his shirt and comes closer to her saying that now he will do what a husband does with his wife too especially since they met after one year. Brinda's hair gets entangled and Dev comes closer to her. They look at each other recalling their moments together. "Jag ghoomeya" plays.
What are your favorite scenes of Brinda and Dev? Let us know and stay tuned to this space for the latest updates about your favorite shows.