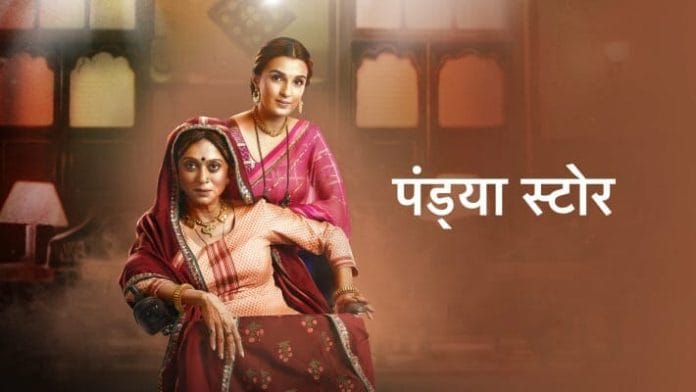 Show Pandya Store is really doing well on TRP chart. To bring the freshness in the story, show witnessed 7 years leap.
The generation leap in the show will focus on the kids of Raavi, Shiva, Dhara, Gautam and Dev-Rishita's child. The kids of the show will bring the family closer. The theme of the show received mixed reaction from the show fans.
Fans of the show were against the leap. Makers of the show bring twist in Pandya Store by bringing the generation leap. The story will take an interesting take ahead. How Pandya family reunites will be entertaining. Check out fans reaction on the post leap episodes of the show:
Fans are now amazed with Raavi, Shiva and their child Mithu. Three of them leaving a lasting impression on the audience. Earlier, ShiVi fans were upset over the leap. But Mithu's entry in Shiva and Raavi's life is spicing the story of the love birds. Shiva, Mithu and Raavi's family is enjoyable.
A social media user wrote: "The best thing about this leap is this family I just can't stop admiring them, they are so cute #shivi #shivikamithu #pandyastore
"Awww The Bestest Papa-Beta Duo I am loving these two soo much Gaumbi & his Cute Chiku Master #PandyaStore #KinshukMahajan #VidhaanSharma #GauRa #KinSh"
Post leap Pandya family separation is adding drama. What brings the three brothers together will be exciting.
On story front, Dhara along with Suman makes a plan of latter's illness to bring Dev, Krish and Shiva under the same roof. Dev, Krish and Shiva gets concerned about Suman and decides to return back home for their mother. Dhara will ask Suman to continue her drama. What will happen when Dhara and Suman's plan will get exposed? Well time will only tell. Don't miss watching Pandya Store for more interesting twist and turn.
Actor Akshay Karodia who was playing Dev Pandya in the show quit because of the generation leap. Show will see new faces in the future.
Share with us if you all enjoying Pandya Store.