Sony TV popular series Beyhadh2 has witnessed high voltage twists and turns in the recent episodes.
The show has always managed to keep the audience hooked to the screens with its interesting storyline. Earlier it was seen that Maya has finally gained her memory back after she recalled Rishi's death seeing Nandini cutting her wrist. She tried poisoning Vikram but he found out that she remembers everything now. He convinced Maya to choose him over Rudra while Maya persuaded him to help her to complete her revenge against MJ and he agreed thinking to begin a new life with her once everything will be over.
However, he is unaware of the fact that Maya is planning to use him for her revenge and then kill him to avenge Rajiv and Nandini's deaths. On the other hand Rudra is trying hates Maya and wants to find her and kill her while she is still in love with him.
Thus, here we bring to you top 5 scenes from the latest episodes, check them out:
1. MAYA CRIES REMEMBERING HER MOTHER WHO IS NO MORE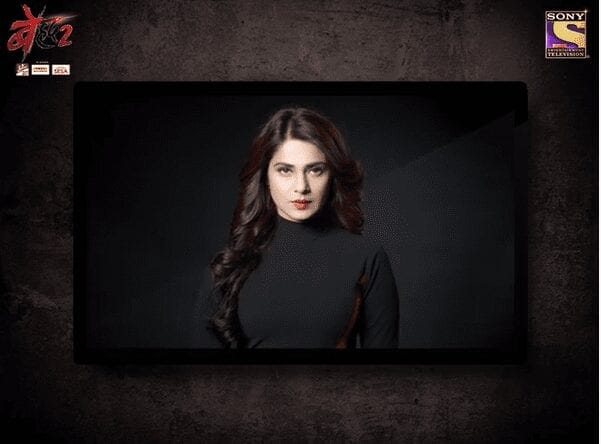 Jennifer Winget is loved by everyone for her fabulous acting skills. Once again she managed to touch viewers' hearts and made them cry with Maya who was seen recalling moments with her mother after her death and sobbing while hugging Nandini who unfortunately, is no more. Jennifer brilliantly conveyed onscreen the pain of losing the dearest person in one's life, a mother. "LukkaChuppi" playing in the background made the scene even more emotional.
2. MAYA HIDES IN WASHROOM AND RECALLS THE PAIN SHE HAS GONE THROUGH
One of the USP's of the show is surely the acting level of the cast, Jennifer Winget topping the list. After getting her memory back, Maya closed herself in the washroom and sat in a corner crying her heart out and recalling what she went through in the past ten years of her life. She needed to bust out the pain she is caging in herself after losing everything and everyone that mattered to her but had to cover her mouth in order to not make Vikram suspicious and let him believe that she is in washroom to take a shower.
3. MAYA DECEIVES MJ ONCE AGAIN
MJ understood that Maya is in her old building only and tried getting her out from her house by making the fire alarm of the building ring so that everybody would evacuate. However Maya understood his plan and didn't go out. Instead, she made sure that MJ received her note in which she claimed that he won't be able to reach her ever and that triggered MJ's anger. Maya has lost a battle but she is back to win her war against her culprits whom she is not going to forgive for sure. Nothing could make fans of Beyhadh happier than seeing Maya back in her form.
4. RUDRA CONFRONTS MJ
Everybody loves Rudra's character because he always stands for the right even at the cost of going against his own dears. Once again Rudra proved that he won't yield in front of MJ when he confronted him for going to Maya's house even after the handwritings of the chit they found under her building had not matched with Maya's one. He got suspicious about MJ and warned him reminding that he had already ruined their relation for ten years after his one act and he should not let that happen again.
5. MAYA WARNS VIKRAM WHEN HE SAYS THAT HE WILL KILL RUDRA
After joining hands with Maya to complete her revenge against MJ, Antara, Jogi and Sudhir, Vikram wanted Rudra to be killed too but as soon as he mentioned that, Maya grabbed his collar and warned him that he must not do anything with Rudra. Rage sparked in her eyes but then she immediately said that she will be the one to kill Rudra. The transition from rage to calm proved that Maya's revenge is still her priority and even though she crazily loves Rudra, that love won't let her lose her consciousness.
These are the top 5 scenes from Beyhadh 2! What more will happen in the show will be interesting to watch.
Keep visiting this space for more news and updates.