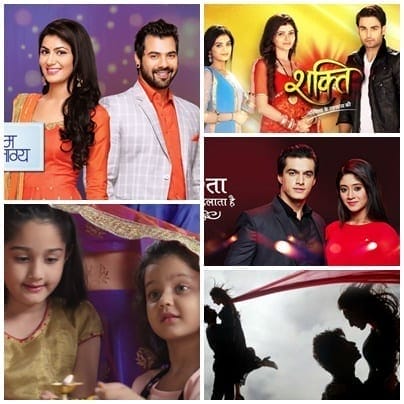 Monday brings a new week, new start and new excitement for the stans of Indian television shows. Because with Monday the story of our favorite shows can proceed a little further. So without wasting any single time let's have a look at those top 5 shows of this week which we can't afford to miss.
Silsila Badalte Rishton Ka
As witnessed in the last week, the hit and miss process between Kunal and Mauli were happening every here and there. Now this week, we will see Kunal calling Ishaan to know about Mishti's health. Where over the phone he will hear the familiar voice of a female. Well as a viewer we all know that she is none other than Mauli. Now it will be very interesting to see what will happen when Kunal and Mauli will face each other after six long years. With situation changes a lot in this meantime and by the presence of Mishti and Pari how both will react to each other?
Kasauti Zindagi Kay
The story of KZK is witnessing high voltage drama these days. With the marriage preparation of Prerna and Naveen in full swings, the show is finally proceeding for the discovery of feelings within Anurag and Prerna for each other. Last week Anurag tried to stop Prerna's engagement but failed to do so. Seems like destiny has given him another chance now. On Monday episode we will witness Anurag seeing Naveen with Madhuri. Yes, and not only he will see him but he will get to listen to him calling Madhuri his wife. Naveen will be seen claiming to have all rights on Madhuri to romance her. Now with this big revelation what will be Anurag's next step? To know more keep watching Kausati only on Star Plus.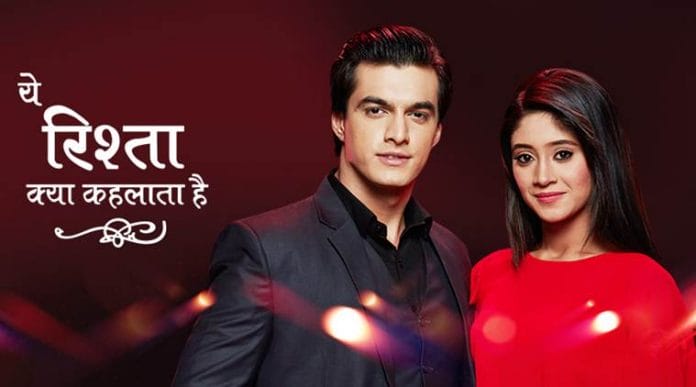 Yeh Rishta Kya Kehlata hain
YRKKH is currently witnessing a high voltage drama with the cold war happening between Samarth and Kartik and Naira. In the Monday episode viewers will get to see Kartik and Naira celebrating, partying and enjoying in a way to stop Samarth to fulfill his evil plans. With Samarth is already planning something big in his mind. Will Kartik and Naira will able to stop him from doing something bad to their loved ones?
Kumkum Bhagya
Zee TV's most popular show Kumkum Bhagya just witnessed a reunion of Abhi and Pragya. Now in the upcoming week, we will see things are started to fall in place for Abhi and Pragya finally in the show. On Monday episode, we will see Disha and Purab will wait for Kaira to call Pragya as "mom". Whereas Abhi and Pragya are also waiting for Kaira where she just reached there and keeps silent. Now let's see will happiness strike back in their life?
Shakti Astitva Ke Ehsaas Ki
Colors most popular show Shakti- Astitva me ehsaas ki story is now a day revolving around Khusi urff Soumya and Jolly aka Harman. In recent time, both Harman and Saumya lost their memory due to family conspiracy.Now taking advantage of their state Harak and Sameer is playing their cards well. The current track of the show is focusing on Khusi and Sameer marriage arrangements. Whereas Harman aka Jolly is already realized his feelings for Khusi and this week episodes will witness Harman requesting Saumya not to marry Sameer and Khushi will feel helpless about the situation.
With these shows are rolling out some really interesting twist and turns. Which shows are you waiting to watch in this upcoming week?