Hindi daily soaps are high on drama. Here we bring the latest update of your favorite show, check out
Udaariyaan:
The long awaited reunion of Tejo and Fateh finally happened. Fateh met Tejo and learned about her current state. Tejo lost her memory but remembers Fateh. Fateh learned Tejo's trauma post she reacted seeing fire. Elsewhere, Tejo and Jasmine comes face to face. Jasmine who is obsessed with Fateh warns Tejo. She asks her to stay away from Fateh. Fateh warns Jasmine and asks her to stay away from Tejo. He decides to shield his ladylove from Jasmine. What will be Jasmine's next step to separate the lovebirds will be interesting to watch
Fans currently enjoying FaTejo reunion. The dramatic reunion of FaTejo breaks the internet. Ankit Gupta and Priyanka Chuadhary plays the character of FaTejo in the show. Priyanka is currently seen in double role.
Parineeti: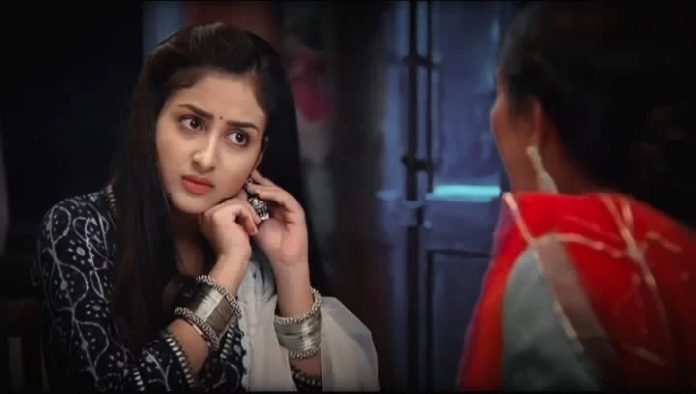 Colors another watched daily, Parineeti is seeing high voltage drama. Pari says Rajiv. Rajvi realizes his love for Pari and makes up his mind to back off from his wedding with Neeti. In the upcoming episode, Neeti will learn about Pari and Rajiv/Sanju's truth. How Neeti will react on Rajiv's betrayal will be interesting to watch.
Show stars Tanvi Dogra, Anchal Sahu in the lead
Yeh Rishta Kya Kehlata Hai:
Show Yeh Rishta Kya Kehlata Hai is seeing misunderstanding between Abhimanyu and Akshara. Abhimanyu is hell bent to get Manjiri and Harsh's divorce done. However, Manjiri refuse to give divorce to Harsh. Frustated Abhimanyu walks out from the house. Akshara tries to pacify him. Both get into an argument when Akshara asks Abhimanyu to stop behaving like his father. Abhimanyu reacts on hearing Akshara. Will Akshara's word lead to Abira's separation, keep watching the show to know more.
Harshad Chopda and Pranali Rathod is playing lead in Yeh Rishta Kya Kehlata Hai
Banni Chow Home Delivery:
The growing friendship between Banni and Yuvaan is entertaining to watch. Recently, Banni gets hurts while saving Yuvaan from the goons. In the upcoming track of the show, Yuvaan will propose Banni for the marriage. What will be Banni's decision on Yuvaan proposal, will be interesting to watch.
Kundali Bhagya:
Arjun's entry is bringing back audience to the show. How Preeta and Rishabh will deal with Arjun will be watch worthy. Show recently, seen death sequence of Karan and took 5 years leap.
Shraddha Arya and Shakti Arora are playing lead in Ekta Kapoor's Kundali Bhagya
Keep watching your favorite daily. Comment for your favorite show.
Stay tuned with us for more TV news, updates and gossips