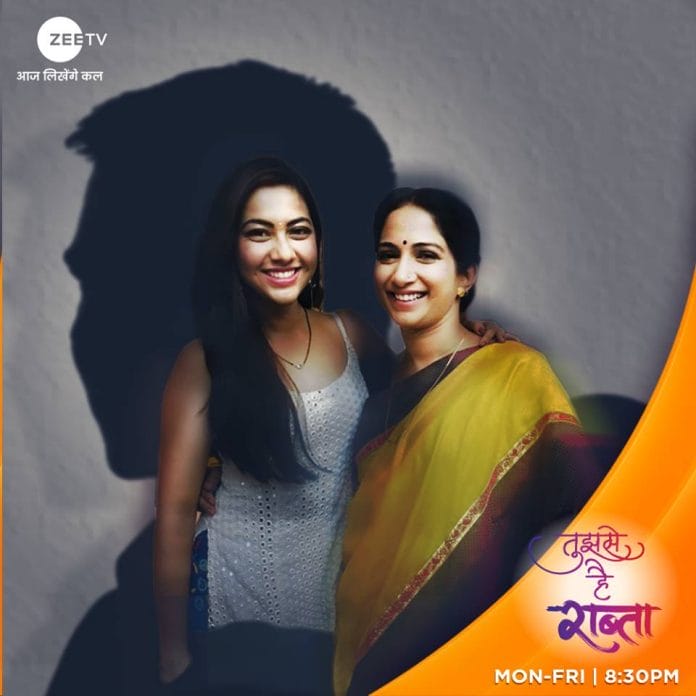 Zee TV one of the popular top trp show "Tujhse Hai Raabta" is going through some major twist and turns in the storyline these days. The show which stars Sehban Azim and Reem Sheikh in the main role is all set to witness another marriage drama in the upcoming episodes of the show. Atharva who is blackmailing Kalyani in the name of Anupriya for marriage is shifting the place of her so that Malhar and Kalyani couldn't be able to trace her. On the other side Malhar is having some narrow escape for getting aai and also learning the truth about Athava from Mugdha.
In the last week episode of the show the viewers had seen that Atharava has blackmailed Kalyani again regarding Atul and tried to humiliate her in the name of marriage rituals.
On the other hand Atharva after trying a lot has finally got a breakthrough when he is able to hide Mugdha in a secret room and got the confirmation of her being ok soon. But to his displeasure Athrava once again able to abduct Mugdha as Kalyani played an important role in this. Basically Atharava blackmailed Kalyani again for Anupriya and she had to help him to find out Mugdha and let him go.
But everything has a tolerance level and no one should cross it. Atharva in his attitude of winning the battle against Malhar is overdoing his actions. Hence Kalyani has decided to put an end to this torture. In today's episode of the series Kalyani will arrange for a sindur khela.
A ritual of Bengali people performed in the Durga Visarjan. She will use this opportunity to use against Athrava and help Malhar to rescue Mugdha and aayi again. Now it will be interesting to see whether she will be successful in her motives or not?
To know more information about your favourite show keep an eye to this space.