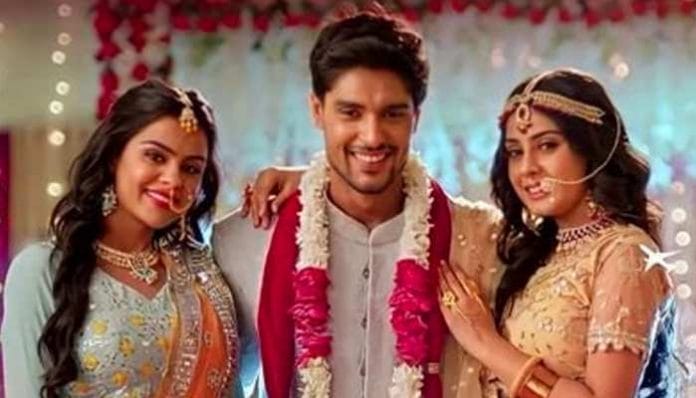 Udaariyaan 13th May 2022 Written Update on TellyExpress.com
The episode starts with Angad shooting Tejo. Amrik comes in front of Tejo and takes that bullet shocking all. Amrik falls down. Jasmine and Fateh run to Amrik. The cops arrive and arrest Angad. Amrik says to Fateh that he promised him that he won't let anything happen to Tejo, he fulfilled it. Fateh says to Tejo to call the ambulance. Tejo obliges. She says that they have to take him out, ambulance is outside. Fateh and Jasmine get into the ambulance with Angad. Tejo takes few steps backwards and looks on the ambulance leaving. In the ambulance Amrik says to Fateh to promise to take Tejo to India. Fateh and Jasmine bring Amrik to the hospital.
Amrik removes the oxygen mask and says to Jasmine that he loves her and says to Fateh to look after their family. Fateh assures him that he will get fine. Amrik is taken to the operation theater. Jasmine and Fateh break down in tears. Jasmine asks Fateh if Amrik will be fine. Fateh consoles her that he will be fine. Fateh realises that Tejo isn't in the hospital and goes to find. He asks the cops where Tejo is. They say that they don't know.
Fateh receives Gurpreet's call and wonders what to answer her. Fateh comes to Jasmine and says that the cops said that Tejo hasn't come with her. He wishes that Amrik operation gets successful. He gets worried about Tejo and wonders where she's. Jasmine says that she might have gone to the police station to complete the formalities. Fateh says that she could have called them, he is worried about her.
Fateh phones Gurpreet. The latter says that Amrik told him that he is with him and Tejo is alive. She can't tell this to anyone as Amrik told her to not tell anyone. She says that she has been feeling restless and asks if they all are fine. Fateh lies that they all are fine. Gurpreet asks why Tejo didn't come to them. Fateh says that he will later and asks if all are fine at home. He asks if everything is fine there.
Gurpreet says yes. Fateh says that he will soon return with Tejo. Gurpreet asks if she won't bring Amrik. She says that Amrik promised that he will bring all of them. He has become more responsible. Fateh cries silently. Gurpreet asks why he is silent, if Jasmine stops him from coming to India. Fateh says that no, he says that he will return by taking all. Gurpreet says to Fateh give the phone to Amrik, she tries to contact him, but couldn't.
Fateh says that Amrik and Jasmine have gone to the market. Gurpreet says to tell Jasmine that she forgave her and accepted her as her daughter-in-law. She says that she will convince Rupy too. She says to tell Amrik to not worry, he can leave a happy life with Jasmine in their house.
She says that she doesn't want to lose Amrik and asks Fateh to promise to bring Amrik back. Fateh says that he has some important work and disconnects the call. Jasmine and Fateh cry. Fateh prays to God for Amrik's recovery. Gurpreet says that she feels Fateh is hiding something from her. She prays to God for her children's safety.
The doctor says to Fateh that Amrik wants to talk to him and adds that it could be his last few minutes shocking Fateh and Jasmine. Fateh and Jasmine come to Amrik. Fateh holds Amrik's hand. He says that he promised Gurpreet that he will bring all of them to India and asks him to get well soon. Amrik says that he won't return to India. Fateh asks what he is saying. Amrik says to take Tejo India and look after everyone including Jasmine. Fateh says that Amrik will look after Jasmine and they all will return to India. Amrik asks where Tejo is.
Fateh says that she's completing some paper work. Amrik says that he is scared and cries. Fateh says that he shouldn't be scared. Fateh makes Amrik sit. He hugs him crying. Amrik holds Jasmine's hand. He says that he loves Jasmine and his family. He breaths his last. Fateh and Jasmine look on shocked.
The episode ends.
Click to read