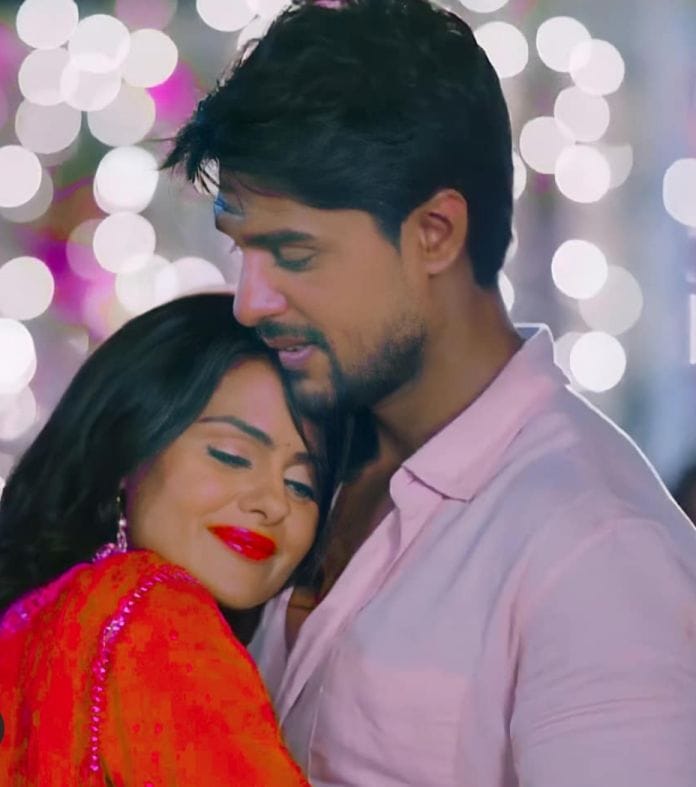 Udaariyaan 17th June 2022 Written Update on TellyExpress.com
The episode starts with Fateh seeking Sandhus help to make Tejo fine in the month time given by Amma. Tejo calls out Fateh. He goes to her. Tejo scares Fateh and laughs. Fateh gets mesmerized on seeing Tejo wearing the dress he gave her. Tejo asks how she looks. Fateh says that she looks like his Tejo. The latter gets happy and twirls.
Fateh holds Tejo when she's about to fall. Tejo asks if he will never let her fall. Fateh says that he will never. Fateh asks if she's not hungry to which she nods yes. He says that they will play a game while having the food. Tejo asks what game Fateh says that it's a surprise.
Tejo is blindfolded. Satti feedsTejo her favorite food. Tejo tells the dishes name correctly. She shouts after eating a chili. Rupy feeds her a sweet dish. Tejo tells it names too and says that she already ate it. Fateh says that her dad must have already fed her. Tejo removes the blindfold and says that he isn't her dad, but uncle. Rupy and Satti gets emotional. Someone rings the door bell. Fateh thinks that Tanya must have come.
Tejo goes to open the door. The delivery boy gives her the wedding cards to her. Tejo gets excited and opens the parcels. She gets angry on seeing Jasmine's name with Fateh on the card. Tejo shouts and tries to tear it up. Just then Jasmine comes there with the Virks. Jasmine tries to snatch the card from Tejo. Fateh tries to calm Fateh down. Virks wonder why Tejo is acting like a child. Tejo pushes Fateh and he gets hurt. Jasmine scolds Tejo insane.
Fateh gets angry and warns Jasmine to not call Tejo again insane. Jasmine gets worried that all will get to know that she's not happy with Tejo's return. Tejo says that she is very bad, she hurt Fateh. The latter hugs her and calms her down. Virks worries what happened to Tejo. Jasmine thinks that Tejo's insanity will get her Fateh. She pretends to faint. Fateh says the family to handle Jasmine while he will handle Tejo.
Tejo feels guilty of hurting Fateh. She cares for Fateh. He kisses her hand. She asks if his pain reduced. Fateh says yes as there is matching in her hand. Fateh asks her to sleep. Tejo says that Amma used to give her head massage and then sing lullaby for her. Fateh agrees to do the same. Here doctor says that Jasmine fainted due to stress. Jasmine says that she's fine, but they have check Tejo. Rupy worries that Tejo doesn't even remember them.
Fateh gives a head massage to Tejo and sings for her. Tejo falls asleep. Fateh gets up to leave and finds his cloth tied to Tejo's. The latter stops Fateh from untying it. Fateh promises Tejo to be with her. Tejo sleeps. Fateh unties the knot and leaves. Satti worries for Tejo and goes to check her. Just then Fateh comes and says that she's sleeping.
Jasmine apologizes to Fateh for calling Tejo insane. She shows fake concern for Tejo and cries for her. She asks how Tejo will react when Fateh will marry her. Fateh says that it won't happen. He removes the engagement ring and says that this marriage can't happen shocking all.
The episode ends.
Precap: Tejo acts violently. Jasmine tries to stop Tejo. She says her to stay away showing a knife. Gurpreet says that Tejo isn't the same Tejo and she needs to be handle. She asks if Fateh can become her father. Fateh shouts that he can.
Click to read