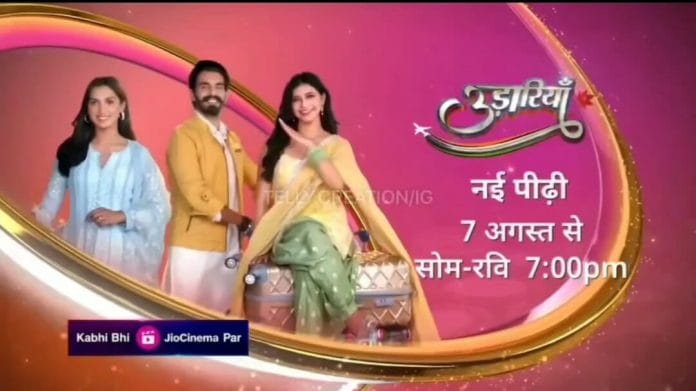 Udaariyaan 17th November 2023 Written Update on TellyExpress.com
The episode starts with the crowd all cheering for Samsher as he picks up Armaan and throws him on the ground. Aasmaa cries and says to stop the match. Sashmer kicks Armaan and says Aasmaa to feed him first and then bring him to fight with him. Aasmaa cries but tries to encourage Armaan to get up and fight back. Armaan's parents also reach there and seeing his mother's worried, Armaan's father says till Aasmaa is by his he will be safe. Aasmaa keeps encouraging Aarman to get up.
Armaan recalls being humiliated for the money and how Aasmaa encouraged him previously saying he can do anything if he us determined. Armaan finally opens his eyes and picks up Sashmer on his shoulder and throws him on the ground defeating him. Armaan's parents get happy seeing him winning. Armaan thanks Aasmaa for encouraging him and says he could not have won if she was not here. The person in hoodie laughs around. Armaan tells Aasmaa to take his brother home and he will return after taking the prize. Aasmaa requests him to come straight back to home.
When Armaan goes to receive the prize and money, he gets shocked see the amount is very less. When he questions about the same, they say that he will get rest amount later. Armaan says if he doesn't get full amount his garage will get sold which he will not let to happen. The host gets call from the same hoodie guy who asks him to execute the next plan. The host tells Armaan that he will lend him 15 lakhs he needs but he has to return it back in five days. Armaan gets happy and agrees to it. The host says him to go home and he will send the money.
Aasmaa applies ointment on Armaan's wounds and feels emotional. The latter assures her that nothing can happen to him when she is by his side. Aasmaa tells she will bring turmeric milk for him. Armaan gets call from Jaggi who asks him to repay 15 lakhs next day. Armaan comes to garage and works on his car remodelling. Aasmaa comes there and says she cannot sleep while he is working whole night . Aasmaa tries to support Armaan while he works. She smiles looking at him. Armaan says he loves tools and he has dream to make a car which no one in world did.
Armaan in mind hopes his dream to become capable for Aasmaa should come true too. Armaan gifts Aasmaa a bracelet. Raja comes there and says Armaan has made breakfast for everyone. Aasmaa show Armaan that she is wearing bracelet given by him. Armaan serves her sandwich and she compliments him. Aasmaa is about to go to NGO so Armaan offers to drop her. Armaan says Aasmaa that her bracelet has tracker in it for her safety. Armaan tells Jaggi that he is coming with money. The episode ends with Armaan finding old lady on road and tries to help her when two guys steal his money bag.
Precap
The wrestling match host will threaten Arman to return his money or face the consequence. Aasmaa will get kidnapped.
Click to read