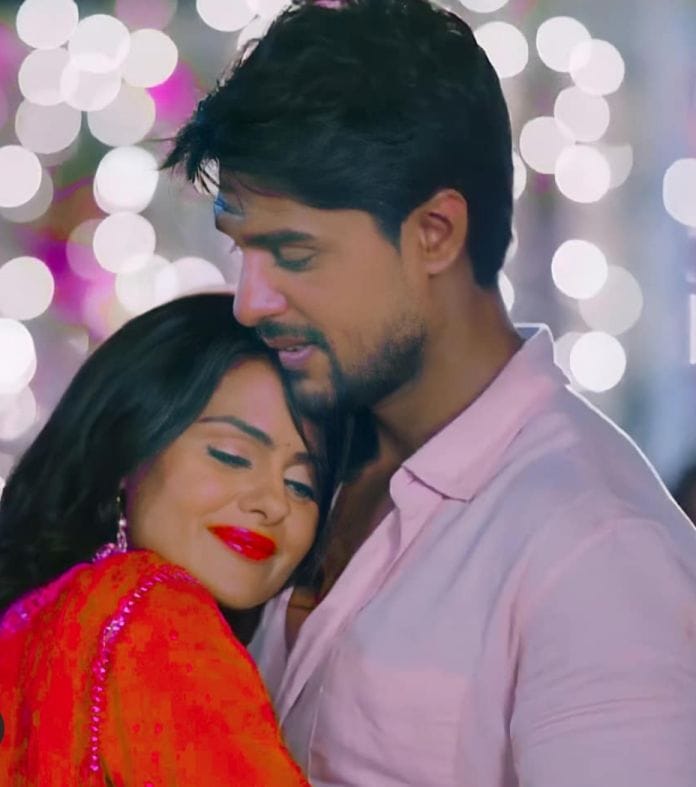 Udaariyaan 28th June 2022 Written Update on TellyExpress.com
The episode starts with Fateh and Tejo visiting the doctor along with Rupy and Sandu. Doctor pretends to check Satti's knee. Other side Jasmine is in call with Sweety. The latter reminds her that she's going to pregnant and says her to not do anything wrong. Jasmine says that she will use her baby to get what she wants as it's Gurpreet's favorite. Here doctor checks Tejo's reports and discuss with Fateh about Tejo's condition. Meanwhile Tejo is waiting outside with Satti. Tejo wonders what Fateh and Rupy are talking with the doctor. She worries if the doctor isn't hiting Fateh. Satti assures Tejo it's not the case. She then thinks about Jasmine and hopes that she's fine.
Gurpreet comes to see Jasmine. On hearing Gurpreet's voice Jasmine pretends to sleep. Gurpreet wakes her up and enquires about Jasmine's health. Gurpreet asks where Satti is. Lovely says that Fateh along with all took Tejo to the doctor. Gurpreet thinks that all including Fateh only cares about Tejo. Here Doctor says to Fateh to create a family environment for Tejo, to take Tejo to the places that she already visited and make her feel secured. There Gurpreet assures Jasmine to take her home.
Jasmine says that she will come to that house when she will get a father for her child. She says that she doesn't want to force her, but she already told that she doesn't want to raise her child as single mother. She says to take all the things she gifted for the child back home so that Fateh can realize his responsibility. She says that she doesn't want neither force Fateh, but one day he has to choose between love and responsibility. Gurpreet remembers Fateh's words and says that only God can give him sense.
Fateh and Tejo are on the way in the bus. They have good time with each other and play with the flower petals. Here Jasmine says that she wants to be a good mother like Gurpreet to her child. She says that she also wants a someone to support and look after her and her child. Gurpreet assures Jasmine that she will talk to Fateh. Jasmine says that she cares for Tejo, but she cares more for her child. Gurpreet requests Jasmine to not take wrong decision and promise to talk to Fateh. There Fateh and Tejo are spending good time together.
Gurpreet asks Rupy and Satti where Fateh is. Rupy says that Fateh took Tejo with him as doctor's instructions. Gurpreet asks if doctor gave any guarantee about Tejo regaining her memory, and says that Fateh is wasting his life behind Tejo. She worries what if Jasmine takes any wrong step. Rupy assures that Jasmine won't take any wrong stop. Satti says that Fateh and Tejo are destined and they can't seperate them. Jasmine hears this.
Fateh is taking Tejo to the places that they already visited. They are in a tea stall. Tejo remembers that Fateh dropped the tea on his hand last time and says the same. Fateh recalls the same gets happy. Other side Jasmine thinks that she knows to separate couple and break their hearts. Here Tejo and Fateh dance in the rain.
The episode ends.
Precap: Fateh says to Satti and Rupy that Tejo starts regaining her memory. He says that she remembers small things and incidents. Jasmine gets shocked on hearing this. She says that if Tejo gets well she will become Fateh's wife and her child's mother. She says no.
Click to read