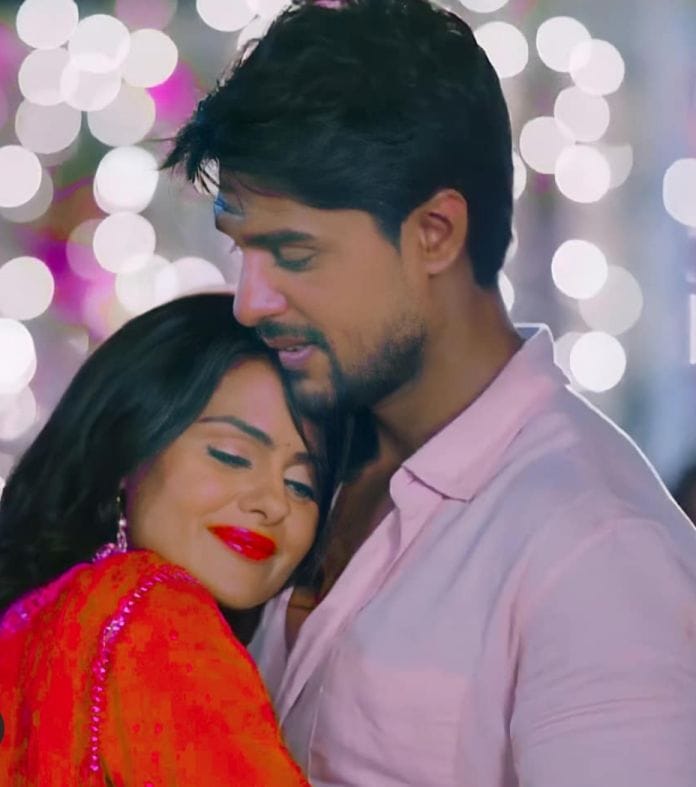 Udaariyaan 3rd February 2022 Written Update on TellyExpress.com
The episode starts with Tejo crying recalling Fateh's words. Angad comes to Tejo. Tejo asks Angad if he had found any way, they can't do anything if the wedding takes place. Angad says that he couldn't find any way, the police who helped him in Jasmine's plan and his lawyer are out of town. He apologizes. Tejo says that she won't lose hope and prays to God to show her a way. The Sandhus arrive at the Virks. Gurpreet asks Satti if Tejo hasn't come. Satti says no. Gurpreet worries that Jasmine may create drama for Tejo not coming. Satti assures Gurpreet saying that they will handle Jasmine together. Gurpreet thanks Sandhus to support them. Jasmine comes there and greets the Sandhus. She says that something is missing and forces them to smile. Jasmine's mam and mam come to perform Jasmine's bangles ritual.
Jasmine asks where Tejo is. Gurpreet says that maybe she's on her way. Satti says that she has gone to the temple and she will come. Jasmine completes the ritual. She says that Tejo hasn't come yet and she doubts that Satti and Gurpreet's words. She says that she won't sit on the wedding mandap untill Tejo comes. She orders Amrik to bring Tejo. Just then Tejo arrives there and says that no need to send anyone to bring her. Tejo says that unlike Jasmine she won't leave family's side. Jasmine says that she wants to keep all those who can ruin her wedding. She will keep an eye on Tejo so that she doesn't snatch her place like before. Tejo says that she doesn't need to snatch other's place as she has faith on her God that he will give her the place she deserves. Tejo says that Jasmine can marry Fateh forcibly, but she can't make place in anyone's heart forcibly, she neither forces love. Jasmine asks Tejo to stop lecturing her and wants to put tap on her mouth, but Tejo stops her.
Fateh looks at his bagdi and laments in front of Buzzo. He pacifies him and leaves. Amrik comes. He cries and says that Fateh is sacrificing to save him and asks how he will repay his favor. Fateh asks Amrik to promise to take care of their family and keept it united. Fateh cries hugging Amrik. Sweety comes to Jasmine. Jasmine asks Sweety how her parents allowed her to her wedding. Sweety says that Kushbeer called her parents. Sweety advises Jasmine which irritates the latter. Jasmine asks to stop her lecture and helps her to get ready. Kusbeer says that they were relieved that Fateh got saved from marrying a wrong girl when Fateh was forced to marry Tejo, but now Fateh has to marry same wrong girl, Gurpreet does Fateh aarti and says that her mother isn't happy for her son's wedding.
Jasmine is shown coming in a chariot dancing on Param Sundari song. Amrik says that he will bring Fateh and asks the family to leave. They all leave. Amrik goes to bring Juice for Fateh. Tejo comes near the room where Fateh is. She cries merging her back on the wall. Fateh goes and stand near the glass window. He places his hand over the window glass. Tejo notices Fateh and places her hand over the glass where Fateh placed his hand. She signs him to smile. They recall all their moments together. They both cry placing their head over the glass. Sachi mohobbat plays in the BG. Tejo steps back. She waves bye to Fateh and leaves. Fateh sits crying. Jasmine's chariot reaches the Virks. Jasmine happily dances while family looks on sad.
The episode ends.
Precap: Jasmine gets married. She gets shocked when she lifts the groom's veil.
Click to read