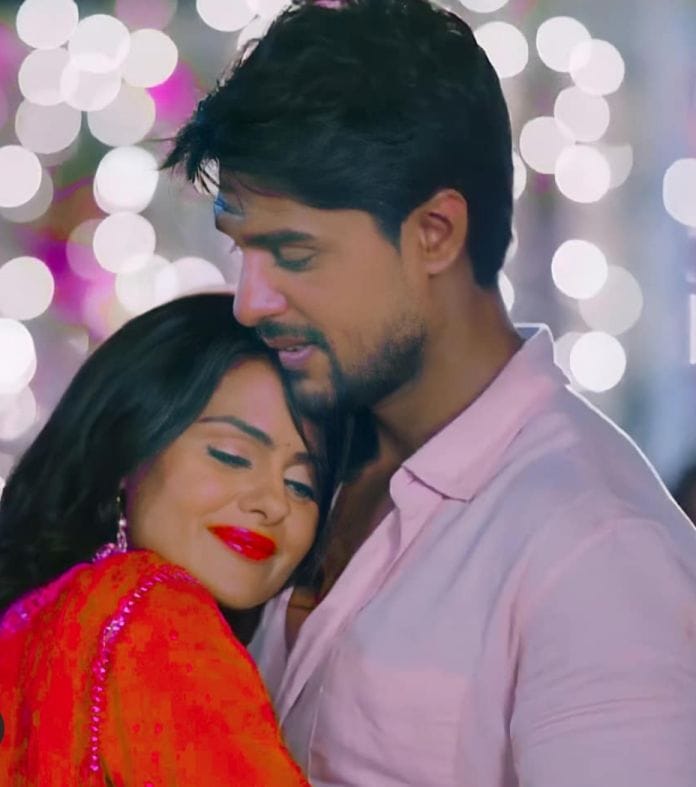 Udaariyaan 4th February 2022 Written Update on TellyExpress.com
The episode starts with Jasmine asking the Virks to do her welcome fast. She demands Tejo to perform her aarti and calls out Tejo. Tejo arrives there. Jasmine mocks Tejo saying that she doesn't try to stop her wedding as she's aware that her plans won't work. Tejo does Jasmine's aarti. Jasmine goes in dancing with her friends. She sits on the mandap next to the groom whose face is veiled. Jasmine says to the groom that unlike last time this wedding is real. The priest asks them to perform the wedding rituals. Tejo gets sad remembering her wedding with Fateh. She walks away from there. She cries hiding and thinking about Fateh. Mayi comes to Tejo and says that she should be sat in the mandap with Fateh in the place of Jasmine. Tejo says that she and Fateh aren't destined. She adds that she has come to support her family and Fateh and also to stop Jasmine from creating a scene. Mahi asks from where she gets so much strength.
Tejo says that she gets it from her true love. Mahi is called to do the groom and the bride's gathbandhan. Jasmine stops Mahi and does it by herself. Jasmine sees Tejo begins to walk away. She calls out Tejo and asks her to get the flowers' plate for seven vows. Tejo obliges. Jasmine and the groom take the seven holy rounds. The priest calls Jasmine's parents for her kanyadan. Jasmine refuses saying that she doesn't need such parents who doesn't care about their daughter. Tejo says that a parents' biggest rights is to perform their daughter's kanyadan and it's also a daughter's biggest blessing. Jasmine taunts Tejo asking if she finished lecturing. Jasmine lets her parents do her kanyadan. Tejo runs from there crying.
The groom performs the wedding rituals. The priest says the wedding is completed. Jasmine's screams out of happiness. The priest asks the couple to take elders blessings. Tejo is crying sitting in Fateh's room. She hears a phone ringtone and goes to check behind the couch. She gets shocked on seeing an unconscious Fateh. Tejo wonders if Fateh is here them whom Jasmine married. Other side the photographer asks the groom to lift his veil. Jasmine says Fateh to lift his veil as she hasn't seen him from the morning. Jasmine lifts the veil and gets shocked finding Amrik in the place of Fateh. Family also gets shocked. Tejo sprinkles water over Fateh's face and the latter gains his consciousness.
Amrik says that Jasmine married him shocking the latter. She wanted to become Virks daughter in law and she has become. Jasmine gets mad. She says that she will talk to him later and asks where Fateh is. Tejo asks Fateh what happened. Fateh remembers that Amrik gave him juice and he fainted after drinking it. In the FB it shows Amrik dressed up like groom and covers his face with veil and leaves.
Jasmine shouts asking Fateh to come out. Amrik says that Fateh isn't at fault and he has done everything to save Fateh. Jasmine asks him to not lie. Jasmine tries to slap Amrik, but Fateh holds Jasmine's hand and warns her. Jasmine asks Fateh who he is to stop her from slapping her husband. Jasmine blames Fateh and Tejo of cheating her. Fateh says that Tejo isn't involved in this and he also doesn't know anything. However Jasmine refuses to believe them. Jasmine says that she won't spare them as they didn't fulfill her conditions. Amrik says that she never mentioned that she wants to marry Fateh. She only said that she wanted to become Virks daughter in law and wanted half of the property. She got her two conditions fulfilled.
Nimmo agrees with Amrik. Jasmine refuses to accept this marriage. Amrik reminds Jasmine about her clause in the property papers. He says that she can own this house as Mrs. Virks, if she doesn't accept this marriage, she won't get the property. Jasmine shouts and asks the guest to leave. She vows to take her revenge from the Virks and don't let Fateh and Tejo unite. Jasmine threatens to kill Amrik. Tejo slaps Jasmine.
The episode ends.
Precap: Amrik asks Tejo and Fateh to have a new start.
Click to read: