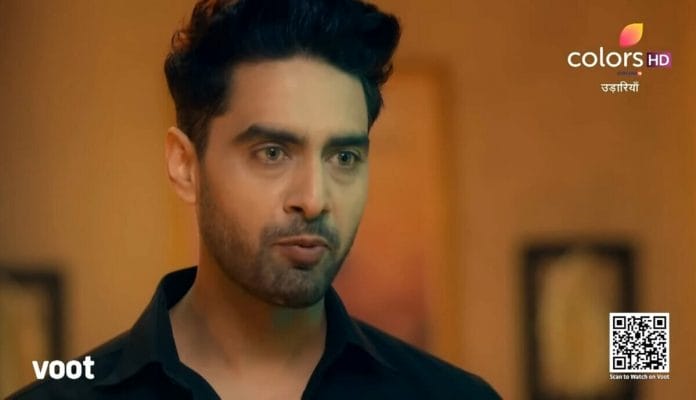 Udaariyan Spoilers, Upcoming Story, Latest Gossip , Future Story, Latest News and Upcoming Twist on tellyexpress.com
Colors TV's popular show Udaariyaan is gearing up for more drama, with Kapoors rebuking Nehmat for going to see Ekam in the hospital.
Previously, it was seen that Harleen went to see Ekam who was unconscious and kissed his cheek. Nehmat was shocked to see this and wondered who she was. As Harleen's back was facing Nehmat, the latter couldn't see her face. Harleen was taken from there by the nurses. Nehmat asked the doctor to see Ekam, but the doctor refused, stating that Ekam was still critical.
As Nehmat was standing outside the ICU, watching Ekam, Advait arrived there and dragged her away. Advait shouted at Nehmat for secretly coming to meet Ekam. Ekam's condition became critical. Doctors were trying to save him. On the other hand, Neeru instigates the Kapoors by saying that Nehmat secretly went to see her ex, Ekam.
Just then, Advait took Nehmat home. Kapoors rebuked Nehmat for going to see Ekam without telling anyone. Advait warned Ekam not to do anything which could stain his reputation since he was going to compete in this upcoming election. Nehmat went to Gurudwara to pray for Ekam's recovery.
Satti covered Ekam with the Nehmat's shawl that she found in the corridor. Ekam started to move his finger and whispered Ekam.
In the upcoming episode, it will be shown that Ekam will save Harleen again, but this time from a car accident. Harleen will be walking on the road and a car will be about to hit her. Ekam will save Harleen at the right time. Harleen will smile realising Ekam saved her again, and will think that he is her hero and he will make him hers.
Advait will burn Ekam's photo and will say to Nehmat that he will make her hero Ekam a zero by appointing him as his bodyguard. Nehmat will be shocked to hear this.
What will happen next? Will Ekam survive the bomb blast? What twist will bring Harleen's entry in Ekam, Nehmat and Advait's life?
Stay tuned to this space for the latest updates of your favorite Hindi show.