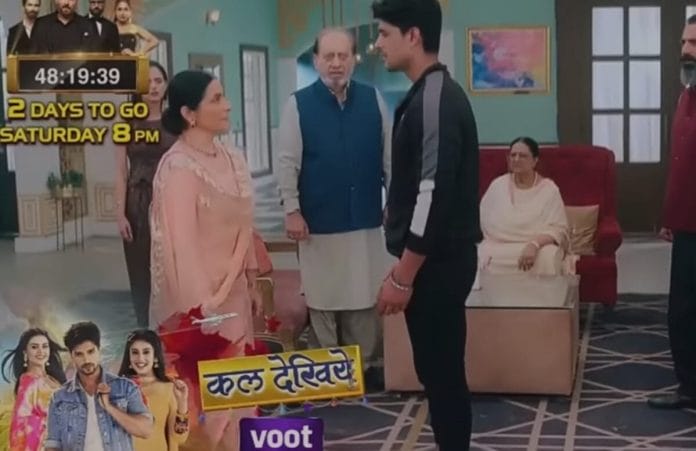 Udaariyan Spoilers, Upcoming Story, Latest Gossip , Future Story, Latest News and Upcoming Twist on tellyexpress.com

Colors popular show udaariyaan is gearing up for more drama with Jasmine provoking Tejo to create a ruckus during Fateh's football match.
Previously it was seen that Jasmine called Sweety and said her to tell her brother, who was covering the match, to give special focus on Tejo and Fateh. Then Jasmine told Tejo's colleagues about Tejo mental instability. She said that them that Fateh was taking care of her all time. Tejo would create a commotion if Fateh wasn't with her. Later Jasmine angered Tejo deliberately.
She pushed her and said that Fateh is hers only. Tejo got furious and shouted at Jasmine which was noticed by other staffs and Fateh and Sandhus family who were watching the match live. Gurpreet asked Kushbeer to make Fateh understand that he would only face insults staying with Tejo. Kushbeer said that Fateh wad grownup enough to take his own decision.
Here On Jasmine's instruction, an opponent player pushed Fateh down and the latter got hurt. Jasmine provoked Tejo to fight with the player who hurt Fateh. A furious Tejo ran to the ground and hit that player. All got shocked on seeing this.
Fateh calmed her down. Fateh got furious and beat a player when the latter called Tejo insane. Fateh's college announced to be lost the match due to Fateh's misbehavior. Later Fateh was called by the principal. He got rebuked for bringing Tejo to the college and running the college name with his misbehavior.
In the upcoming episode it will be shown that Gurpreet will say to Fateh that being his mother she has decided that he won't meet Tejo hereafter. Fateh will say that he can't accept her decision. He will further say that Tejo is his everything so he is going to her shocking all.
What will happen next? What will be Jasmine's next move to separate Fateh and Tejo?
Stay tuned to this space for the latest update of your favorite shows.