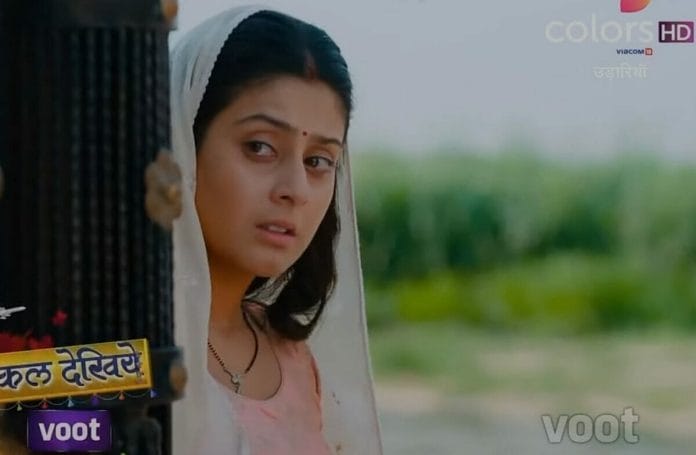 Udaariyan Spoilers, Upcoming Story, Latest Gossip , Future Story, Latest News and Upcoming Twist on tellyexpress.com

Colors popular show Udaariyaan is gearing up for more drama with Rupy abandoning Jasmine.
Previously, it was seen that Jasmine hugged Rupy bursting into tears seeing him. Rupy also got emotional, but he pushed her away when the past incidents came to his memory. He told that NGO owner that Jasmine wasn't his daughter. Jasmine begged Rupy not to abandon her.
She narrated to him how Yash married her for his revenge and how Yash and his mom tortured her. She pleaded with Rupy to forgive her and give her a second chance. However, Rupy denied stating Jasmine's past lies and misdeeds which deeply hurt Fateh, Tejo and the family. He didn't want Jasmine to reenter Fateh and Tejo's life as they were finally happy.
The tiny hands of Naaz stopped Rupy when he was about to leave. She asked if he was his grandpa, to which Rupy denied making his heart a stone. However, his heart broke when Naaz asked Jasmine for food, stating she was hungry.
Rupy gave some money and food to Jasmine and Naaz through the NGO owner. Meanwhile, Tejo agreed with Fateh to tell Nehmat the truth, but she wanted to tell the truth to their family too. Fateh refused, stating that the family could start judging Nehmat after knowing her dad was a criminal.
Nehmat was happy to receive two similar gifts for her birthday as she believed that it was God's sign that she would soon get a sister. Jasmine moved into the house which was arranged by Rupy. Jasmine regretted not being able to make Naaz meet her family. In school, Nehmat had a face-off with a boy named Ekam. Nehmat and Ekam fought.
In the upcoming episode, it will be seen that Jasmine will believe that Naaz cannot go on a wrong path like her, if she gets Tejo's guidance. So she will decide to get Naaz enroll in the school where Nehmat is studying. Rupy will get shocked to learn this.
Will Rupy stop Jasmine? Will Nehmat and Nazz come face to face?
Stay tuned to this space for latest update of your favorite show.