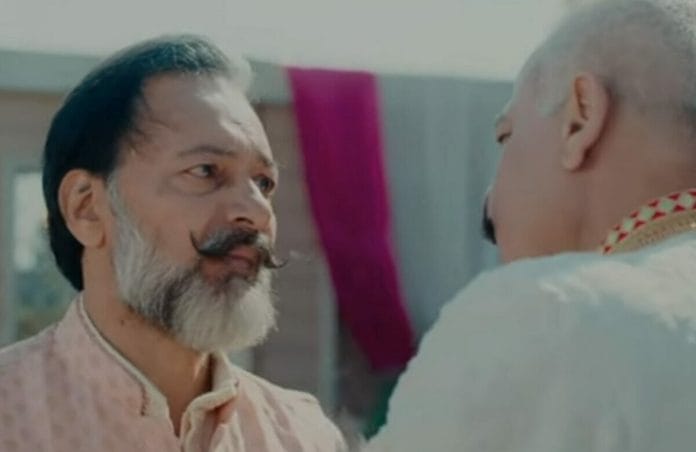 Udaariyan Spoilers, Upcoming Story, Latest Gossip , Future Story, Latest News and Upcoming Twist on tellyexpress.com
Colors' popular show Udaariyaan is gearing up for more drama, with Naaz deciding to teach a lesson to Nehmat by separating her from Ekam.
Previously, it was seen that Naaz mocked Mallika about Advait leaving the dance practice in between. A furious Mallika threw water on Naaz's face. They fought. Nehmat was shocked to see this. She took them to a room and tried to calm them down, but in vain. A frustrated Nehmat ordered them to sort out their differences else she would talk to the elders and would call off the wedding.
Nehmat locked them in that room and left. Nehmat met Ekam outside the room and they had a talk. Inside the room, Naaz and Mallika fought again and Mallika slapped Naaz. Unaware that the window glass is one way, Naaz saw Nehmat smiling and misunderstood that Nehmat favored her friend over her sister and ignored Mallika slapping her. She decided to teach Nehmat a lesson by separating her from Ekam.
In the upcoming episode, it will be shown that Jayveer will spot the goon who threatened him and overheard his talk over the phone. Jayveer will be shocked to learn that Shamsher killed Fateh and Tejo. Jayveer will confront Shamsher. Shamsher will confess that Tejo and Fateh have another enemy who is living far from here and that person gave him orders to kill Fateh and Tejo.
He will ask Jayveer to forget the past as his daughter and Nehmat's sister are going to become his daughters-in-law. Jayveer will refuse to let the wedding happen and will say that he will expose Shamsher's crime to the media. Shamsher will phone the goon and will ask him to prevent Jayveer from reaching home.
Will Shamsher kill Jayveer to hide the truth? Will Jayveer tell the truth to Ekam?
Stay tuned to this space for the latest updates of your favorite Hindi shows.