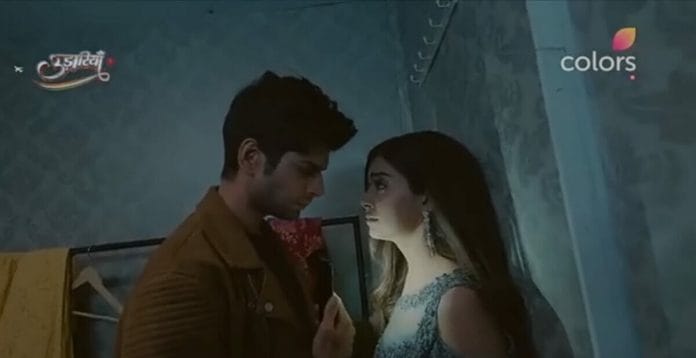 Udaariyan Spoilers, Upcoming Story, Latest Gossip , Future Story, Latest News and Upcoming Twist on tellyexpress.com
Colors' popular show Udaariyaan is gearing up for more drama, with Jasmine realizing that Nikhil is financially depending on Advait and getting worried about Naaz's future.
Previously, it was seen that Jasmine met Shelly in the night outside the Sandhus' mansion. She asked Shelly if Naaz was happy to marry Nikhil, if they inquired well about Nikhil and his financial condition. Shelly assured Jasmine yes. Jasmine drove off when Nehmat arrived there. Nehmat missed seeing Jasmine.
The next morning, Nehmat was elated, thinking that Mallika had convinced Ekam about her innocence when Ekam arrived to see Rupy. Rupy was also happy to see Ekam and asked him to come in. Ekam refused. He clarified to Rupy that he had only come to invite them to Mallika's wedding.
He gave Rupy the wedding card and left. Naaz met him outside Sandhus' house and instigated him against Nehmat. Ekam refused to talk about Nehmat as they didn't have any relationship. Naaz smirked at hearing this. Jasmine recalled Nikhil seeking Advait's sign the cheque to pay Naaz's lehenga.
She realized that Advait was handling the business and got worried about Naaz's future. She felt that Naaz was wrong to decide to marry Nikhil. She decided to fix it.
She took Naaz to a deserted place, taking on, the disguise of the car driver to talk to her. Naaz was stunned when Jasmine revealed her face to her.
In the upcoming episode, it will be shown that Nehmat and Ekam will get locked up in the clothes trial room. Ekam and Nehmat will grow closer. On the other hand, Jasmine will gift Naaz a diamond necklace.
Will Ekam realize Nehmat is innocent? Will Naaz accept Jasmine's gift? Who will get married to Advait, Mallika, Naaz or Nehmat?
Stay tuned to this space for the latest updates of your favorite Hindi shows.