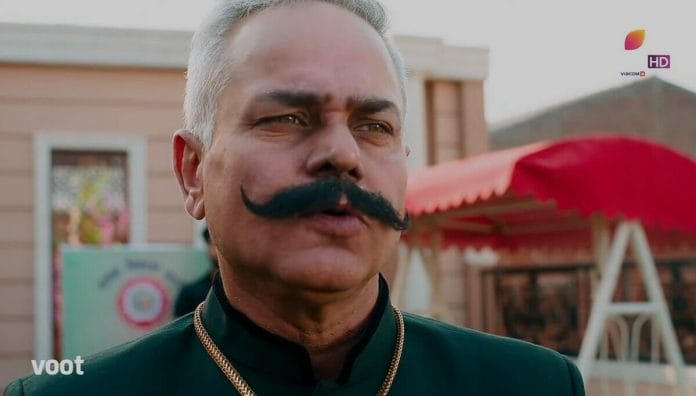 Udaariyan Spoilers, Upcoming Story, Latest Gossip , Future Story, Latest News and Upcoming Twist on tellyexpress.com

Colors' popular show Udaariyaan is gearing up for more drama, with Advait learning about Ekam and Nehmat's fake breakup.
Previously, it was seen that it was seen that Naaz saved Ekam and Nehmat from her boyfriend, Nikhil. Nehmat thanked Naaz and promised to return her favor. Naaz smirked, recalling planning this attack. Nehmat came across Advait in the jewellery shop where Nehmat had gone to get a diwali gift for Ekam. Advait helped Nehmat when she didn't have enough money to buy the gift.
Shamsher sent his goon to the Sandhus' Diwali party to kidnap Ekam and Nehmat. Ekam gifted Nehmat a kamarband, while Nehmat gifted him a gold bracelet. Ekam was surprised to see Mallika arriving at the party accompanied by Advait. He was shocked when Nehmat told him that Mallika was dating Advait.
Naaz lied to Advait that Mallika called him to the terrace and sent him. Advait bumped into Nehmat on the terrace. Nehmat returned the money he gave her in the jewellery shop. Nehmat's duppata was stuck on Adavait's watch. They are both trying to remove it.
Naaz clicked their photo. She called Malika to the terrace lying so that she could see Nehmat with Advait and misunderstand her. Ekam was also coming to the terrace.
In the upcoming episode, it will be shown that Shamsher will kidnap Ekam and Nehmat. He will tie them up to a chair and will fix a time bomb to kill them. Shamsher will say that those who try to reach him will end up losing their lives.
Nehmat will look at Ekam with tearing eyes and will ask him to promise that they will meet again in their next birth. Shamsher will say happy Diwali and will press the bomb remote. The bomb will explode with a loud noise.
Will Ekam and Nehmat get saved?
Stay tuned to this space for the latest updates of your favorite shows.