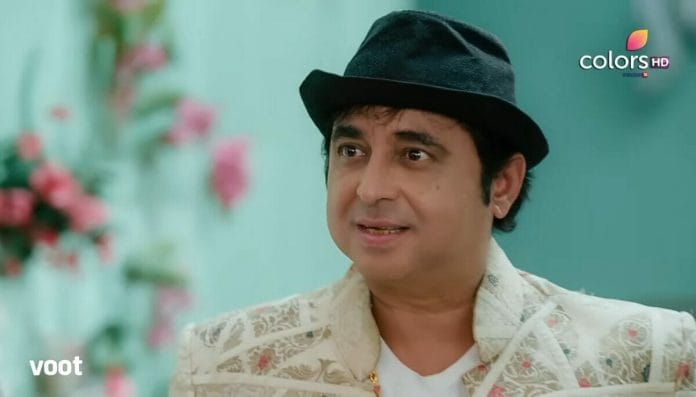 Udaariyan Spoilers, Upcoming Story, Latest Gossip , Future Story, Latest News and Upcoming Twist on tellyexpress.com
Colors much loved show is gearing up for more drama with Simran's ex-husband reentering Simran's life.
Previously it was seen that Jasmine put up an act in front of the Virks. She claimed of dropping her Canada dream for Tejo's sake. She decided to stay at the Virks and give birth to her baby. Tejo and all got happy hearing this. Jasmine remembered overhearing Satti and Tejo's talk and learning about Tejo's infertility.
Jasmine put forth a condition for that she said that Tejo has to take the responsibility of her and her baby. Fateh doubted Jasmine's intention. Meanwhile Rupy also doubted that Jasmine was up to something as she can't become selfless overnight.
Tejo visited Simran and asked her what was bothering her. Simran refused to share her problem with her. Tejo convinced Simran to go to the Virks wiith Candy till Buzzo returns from work. At the Virks a man called Aman arrived at the Virks' house. The Virks were shocked to see Aman.
In the upcoming episode it will be seen that Aman will claim to be Candy's father and will trouble Simran. Tejo will demand Aman to prove that he is candy's father. Aman will praise Tejo's intelligence.
He will show Candy's DNA reports as proof. Jasmine will receive a friend's call. Her friend will inform Jasmine about a small party that she organized and will invite jasmine to that party. Jasmine will agree to come. She will wonder how to go the party and whom to convince for that.

What Aman is upto? Can Tejo and Fateh stop Aman? What will be Jasmine's plan to convince family to attend the party?
Stay tuned to this space for latest update of your favorite shows.