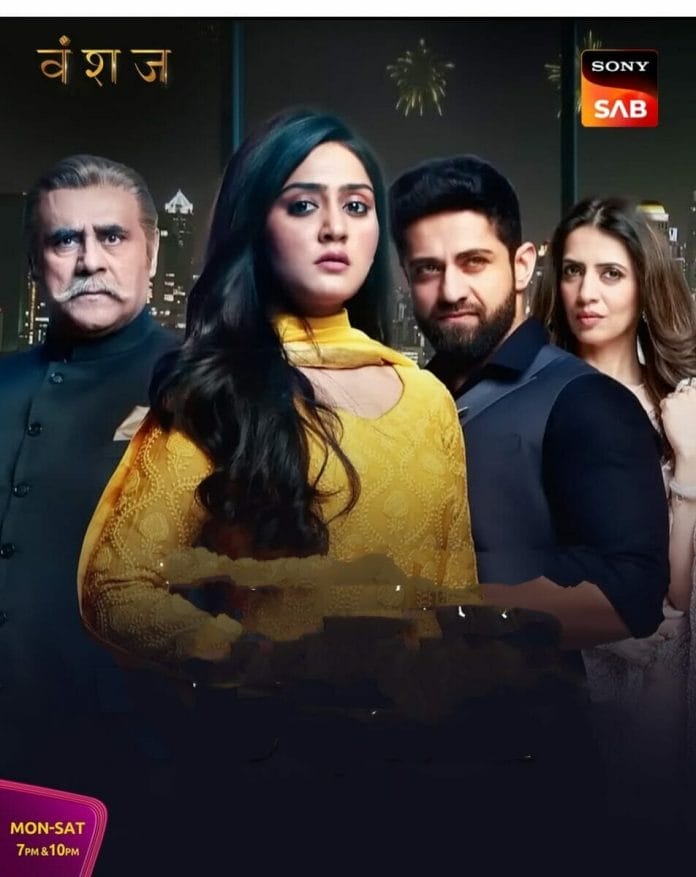 Vanshaj 14th November 2023 Written Update on TellyExpress.com
The episode starts with Bhoomi asking Neel if he has asked Vidur whether he has any problem with them staying there or not. Neel says that his father will not have any problem with Prem uncle's family. Vidur tries to hide property papers in the locker. Suddenly power cuts off and someone gets hold of him. DJ calls out Vidur Bharadwaj and snatches the property papers from Vidur's hands. Vidur says that he will give him a copy of the papers. Dj says that he has planned not to make any copy. Vidur asks Dj what he wants to do.
Dj says the heritage papers should not have been out and very few people have read it. Vidur says he has seen it. Dj burns the papers and holds Vidur's neck when he tries to stop him. The property papers turn into ashes. Vidur says Dj that Dada babu has already taken the decision and he should not oppose him. Dj says that Dada babu has already suffered attack and the chain of doctors and nurses taking care of him and soon he will leave them. Only person left to claim property is Vidur.
Flashback shows how Dj said that he wants to take revenge and Dada babu did wrong by announcing the heritage papers. Ruhi thinks she needs to inform Yuvika that Dada babu's life is in danger. Her mother in law comes there and says she wants her phone to call her father. She quickly cuts the call and hands over phone. Dada Babu says everything he has belongs to Prem too. Doctor gives him medication mixed in drips and informs Dj that within 24 hours Bhanu Pratap will not be able to do anything.
Dada Babu tells Yuvika to stay with him. She says him she will make chart schedule for his medications and says him to take small meals too. Vidur asks Dj why is he doing so wrong with Dada babu. Dj says he has himself made him to do so by never thinking about him. He says that whatever comes with him and Mahajan Empire will get destroyed. Vidur tells Dj to look at himself and she what he has become. Dj tells Vidur to decide if he wants to live happily with him or go against him.
Ruhi thinks to tell truth about Dj to Yuvika but fails to say. Her mother in law tells her that Bhoomi and her children are staying at Vidur's house. Bhoomi starts cooking and Neel teases saying she doesnt want to eat food cooked by him. Bhoomi says she wanted to give him and Vidur a change of taste. Neel says that they should stay a few more days there. Vidur comes there and asks Isha to pack their luggage and they need to leave tonight. Neel asks Vidur what happened to him suddenly. Ruhi meets Yuvika secretly and begs her not to leave. She says same that happened with Prem will be repeated with Dada Babu. Ruhi begs Yuvika not to leave at all. The episode ends with Yuvika being confused about what to do.
Click to read