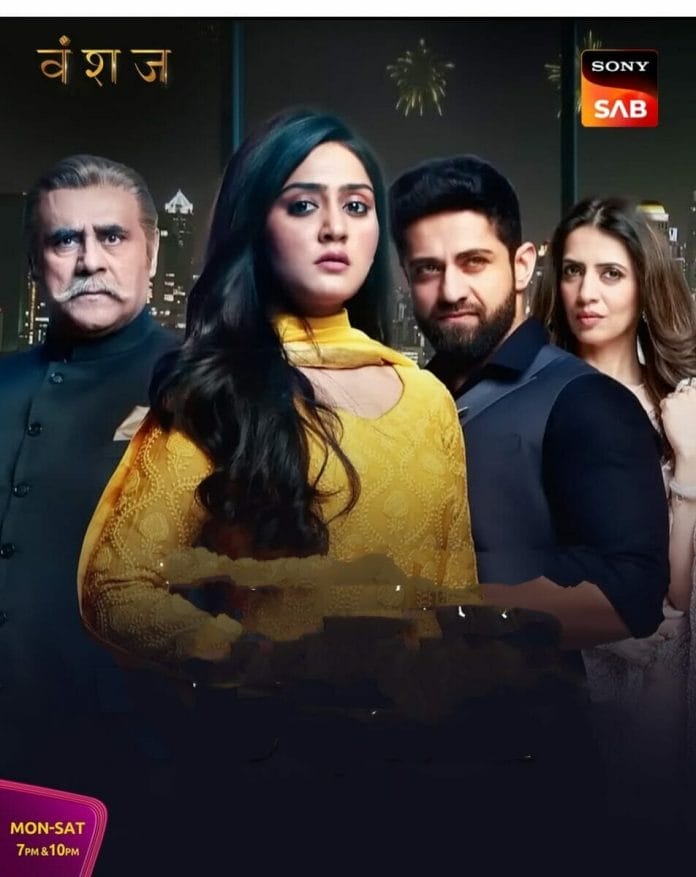 Vanshaj 15th November 2023 Written Update on TellyExpress.com
The episode starts with Neel requesting Vidur to let Bhoomi and her daughter stay at night and leave in the morning but he denies. Yuvika comes there and notices Vidur nervous. Yuvika asks Vidur if she can talk to him for a while. She questions him about what DJ has Saif him. Vidur recalls Dj threatening him. Yuvika requests him to tell whatever Dj told him. Vidur tells Yuvika to leave immediately as Dj is very cruel and will not leave them. Bhoomi asks Yuvika to pack luggage and asks Isha if she has informed Arjun.
Yuvika remembers Ruhi warning her and asking her not to leave. She says Bhoomi that they will not leave Tonight and will shift to Mahajan house next day. Bhoomi strictly denies staying there or shifting to Mahajan house as she has lost her husband but she cannot lose her children. Yuvika says she has lost her father too but Dada babu is in danger. Vidur says he will take care of Dada babu and they should leave. Bhoomi says Yuvika that Dada babu has his whole family to look after him including DJ who will not let anything to Dada babu.
Bhoomi tells Yuvika that she had supported all her past decisions but now she cannot accept it anymore. She calls Yuvika selfish and tells Isha to leave with her while Yuvika will stay back. Neel and Vidur looks on. Isha asks Bhoomi how they are leaving without Yuvika. Arjun says he will talk to Yuvika once. Bhoomi tells Arjun not to do so and they should go from there. Vidur says Yuvika to listen to Bhoomi and go with them. Yuvika goes outside and requests Bhoomi not to listen to her one last time but Bhoomi leaves with Isha and Arjun.
Dj smiles and his mother compliments his mind. Lawyer comes there and shows how he has made exact copy of the property papers and now only they need to get Dada babu's signature. She says they will get the sign easily as Yuvika is gone forever. Yuvika sits helplessly crying and Neel comes there to console her. Neel asks her what danger she was talking about and asks her to share if there is anything . Yuvika tells Neel to trust her and she cannot tell him anything now. She hugs Neel and asks why Bhoomi is not trusting her. Neel assures her that he is with her.
Yuvika hears someone talking on call and follows to find the voice . Security tells Gargi that work has been done way she wanted and all four of them were in car. He calls driver and informs about blue car and says to kill all of them. Doctor tells DJ that he has changed Dada babu's medicines. Dj says they should let Dada babu stay in vegetable state. Ruhi hopes to call Yuvika and inform her everything. Yuvika keeps trying to call Bhoomi and feels something is wrong. Bhoomi denies Isha to receive Yuvika's call. The episode ends with truck driver following Bhoomi's car.
Precap Bhoomi and everyone in car meets fatal accident.
Click to read