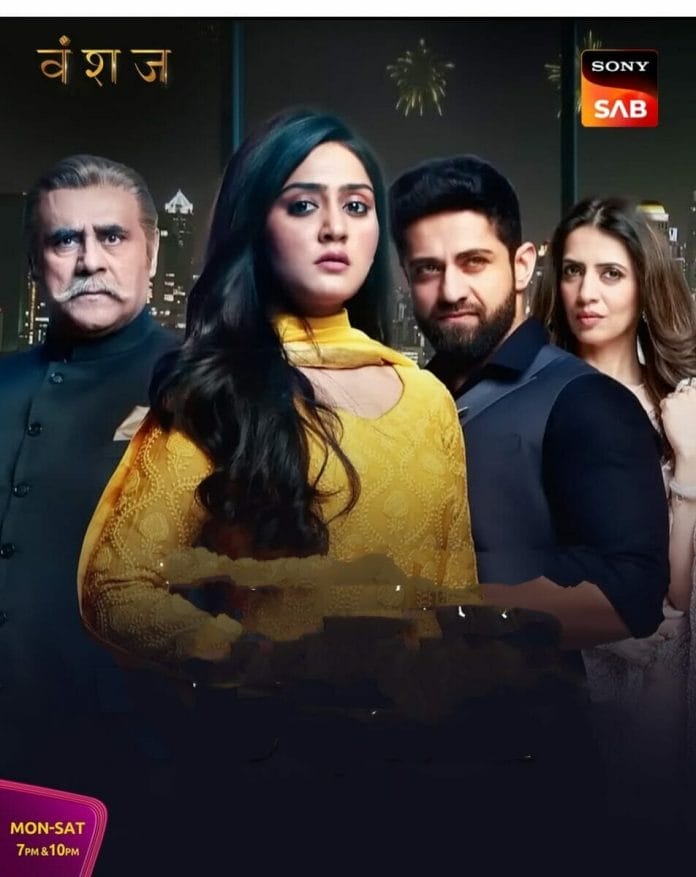 Vanshaj 21st November 2023 Written Update on TellyExpress.com
Episode starts with Dhanraj praising Yuvika and saying that he has full faith in her. Dj throws some documents in the air in rage and gets out of the room. Most of the boardmembets except Bhanu and Dj say yes in Yuvika's favour. Dhanraj asks Yuvika her take on this. Yuvika asks for some time. Dhanraj asks Vidur to announce in the media that he is resigning and proposing Yuvika's name as the next chairperson. Bhoomi, Isha and Arjun see the news where the media announce about Dhanraj's resignation and say that Yuvika's name has been proposed. Yuvika gives medicines to Bhanu. Vidur asks Yuvika to go home as he would take care of Bhanu. After Yuvika leaves, Bhanu says to Vidur that he has to get Yuvika out of this trap since Bhoomi has already accused him of causing harm to her kids.
Neel sees the news and tries Yuvika's number but fails to reach her. He recalls Vidur's words. Bhanu says to Vidur that Yuvika would break down. He agrees that Yuvika is capable but in such a broken condition enforcing her with the responsibility of this company wouldn't be right. Vidur says that he is more worried about Dj. He doesn't know if Dj would be able to see Yuvika in that post. Dj comes home and asks Gargi how Dhanraj could take such a big decision. He asks an answer who's the real Vanshaj from Gargi but she says that this is the first time that his father has impressed her.
Yuvika returns home stressed so Isha asks if she is really the Chairperson of the Mahajan group. She says that Dharaj has just proposed the name and she didn't have a clue of this. She swears upon her father so Bhoomi asks her not to swear upon his father. She says that when Prem ignored that position then why can't she do it too. According to her they are doing this for their own gain.
Bhanu arrives and says that no one should sit on that chair right now and this is Dhanraj's trap for Yuvika. Gargi praises Dhanraj regarding the step. They tell Dj that they have decided to sack some employees and shut down some of the companies to recover the losses that they have incurred. Bhanu shows their plan to Yuvika and says that this is why Dhanraj wants to play the game keeping Yuvika at gunpoint. He wants to create such an atmosphere when she would be blamed for everything and sack thousands of employees. Bhoomi asks Yuvika to go to the office next morning and say no to the proposal. Bhanu also agrees.
Dj fails to understand Gargi and Dhanraj's plan and screams at them. Gargi tells him that they are doing all of this on purpose. Bhanu asks Yuvika not to worry about the next day's meeting since he will handle everything. Gargi assures Dj that he is the real Vanshaj of the Mahajan industry. Episode ends.
Precap : Yuvika to take a big step.
Click to read