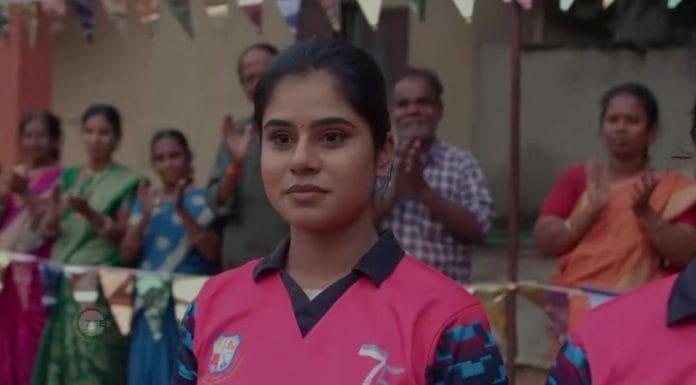 Vidhya No 1 Upcoming Story, Spoilers, Latest Gossip, Future Story, Latest News and Upcoming Twist, on TellyExpress.com
Zee Tamil's popular show, Vidya No1, is gearing up for drama with Vedavalli and Shakuntala's team competing in the kabaddi competition.
Previously, it was seen that Vedavalli and the family reached the village. They met the villagers. Vedavalli learned that the village's kabaddi team was named after her and the team continuously was getting defeated by the another team of their neighbor village in the Kabaddi competition.
Vedavalli who couldn't accept the defeat of the team with her name decided to conduct the competition. The opposite team's name was named after Shakuntala, so she arrived to that village to support the opposite team of Vedavalli's team.
The opposite team members tried to threaten Vedavalli. The latter gave them an apt reply. On the competition day, Vedavalli was shocked to learn that Manasa was playing in her team. She urged Mansa to leave the team.
In today's episode, it's seen that Vedavalli stays adamant that Manasa shouldn't play in her team while Sanjay, Chandramohan and village head try to convince Vedavalli as Manasa is an important player for the team.
Shakuntala intervenes and asks Vedavalli and Manasa to stop their drama. She mocks Vedavalli. Manasa gives a befitting reply. Finally Vedavalli gets convinced and Manasa plays in the team. The competition begins Manasa and her team play well and takes lead in the score board.
Shakuntala and Dharshan include two players who have released from the jail, in their to attack Manasa. That girl injures Manasa badly. Manasa's hand and leg are bleeding and she's pain. She can't take part in the competition anymore. Learning it's done by Dharshan and Shakuntala, Sanjay beat Dharshan.
Will Vidya replace Manasa in the team? Will Vedavalli team win?
Stay tuned to this space for the latest updates on your favorite shows.