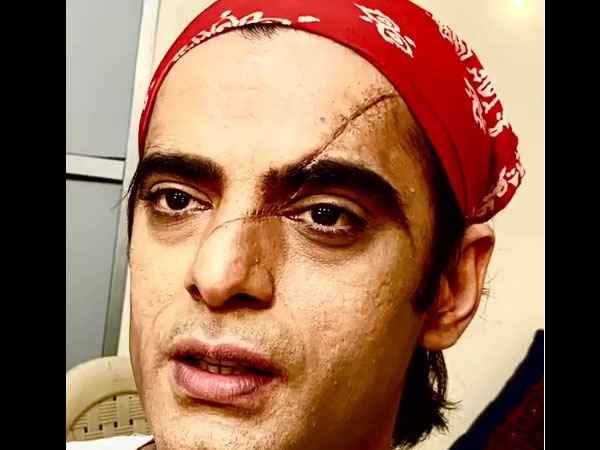 New development in the story of Kulfi Kumar Bajewale with Sikander meeting with an accident.
Drama is high is Star Plus musical show, Kulfi Kumar Bajewale.
As, reported earlier, with Kulfi winning 'Little Superstar' title, Amyra's health worsen. Sikander and family rush her to the doctor. Doctor tells Sikander, Amyra needs an urgent bone marrow transplant else they won't be able to save her life.
Sikander's daughter Kulfi's bone marrow matches with Amyra and Kulfi decides to help Amyra risking her life. Sikander took promise from her that she will return safety to him after operation. Kulfi and Sikander shared an emotional moment. Later, Kulfi saved Amyra's life. Doctor shifted Kulfi and Amyra together. Kulfi asked Amyra to take back her promise, as she is tired to fighting alone. She said she wants to tell Sikander that she is her daughter too. Amyra reveals a shocking truth to Kulfi.
Amyra said- the day she left that day itself Sikander got to know that you are his daughter. Kulfi cried and gets happy at the same time. Otherside, Sikander met with a major accident and was admitted at the same hospital. Kulfi and Amyra gets shocked and shattered hearing the news. Later, doctor reveals they saved Sikander but Sikander won't be able to sing again as his vocal cord is fully damaged. Everyone gets emotional hearing the news.
Further, show Kulfi Kumar Bajewale took one month leap and Sikander returned back from hospital in a totally different appearance. His look was different. He was speaking in a totally different way. Due to surgery his head has a long stitch mark. When he came he didn't recognized Kulfi. He called Amyra but he didn't remember that, he address Amyra as 'princess'. He was acting fishy. Everyone meets Sikander but to a shock Amyra's pet will bark on him continuously and this will create doubt in Kulfi's mind.
So, what do you think is he Sikander or his look alike? Leave Comment.
Many more twists will be unfolded in the series, keep watching Kulfi Kumar Bajewale, Mon-Fri, 8:30pm, on Star Plus.
Stay tuned with us for more updates.