'Tandav' a dance form that needs lots of energy, passion and rage to outburst the inner self. Such classic dance when choreographed for the screen needs an equal involvement of the actors to understand its dynamism to bring the best 'Tandav' performance. Right from expression to action; matching the energy of the dance needs lots of focus. Our beautiful ITV divas are best when they have to perform such scenes.
Recently, actress Shivangi Joshi who essays the character of Anandi in Balika Vadhu 2 vented out herself by performing 'Tandav'. Joshi is a dancer and she flawlessly owned the episode by doing Tandav. The way she expressed herself on-screen with this classical dance, Shivangi stolen all the spotlight. She was full of energy and made audience feel the same zeal with her performance. Anandi is getting fans love and we all can't thank Shivangi.
'Phenomenal', 'absolute delight', 'flawless dancer',' versatile actress', 'dancing queen', were some of the top comment under Shivangi's Tandav sequence.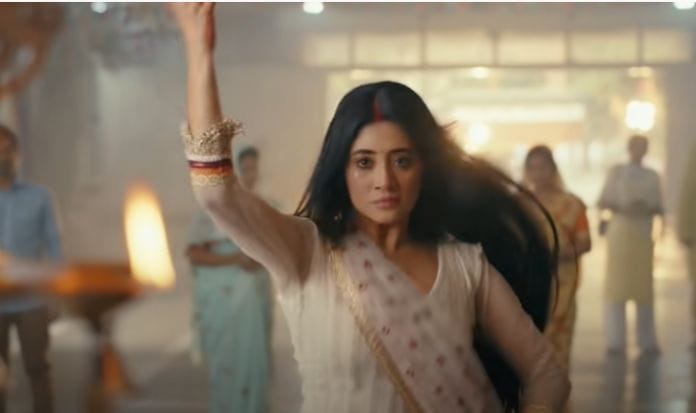 Well, not only Shivangi in the past actress Shruti Sharma too nailed 'tandav' performance in her show 'Namak Ishk Ka'. She felt blessed for getting an opportunity to perform tandav on-screen. Appreciating the makers for the opportunity; Shruti's post read; "Every dancer dreams to perform #tandav once In their life and I am immensely blessed to perform it thrice on national television!!
Thank you so much @gulenaghmakhan @dipti.kalwani @atifcam @muskan_bajaj02081987 for giving me this chance💕

And my favourite @rahulmallah sir!!
It's always fun to work with you and I learn so much from you!!😇 #guruji

My #NamakIsskKa family for motivating me while performing ❤️
#greatful
Last but not the least; actress Mouni Roy who rose to fame by playing the character of Shivanya in colors supernatural show 'Naagin' was praised to for performing 'tandav' for the show. Perfectly perfect expression, energy and rage were on point. Mouni hitted heart hard with her performance in the show Naagin.
Not everyone can perform Tandav with full energy. These divas are exceptional!
Follow us for more TV new, spoilers and latest updates.