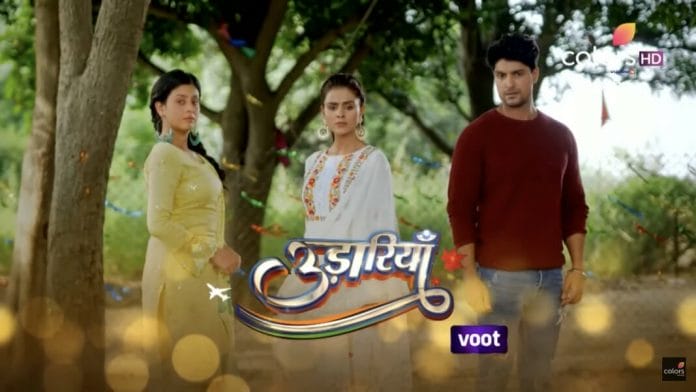 By Anil Merani| Colors show Udaariyaan is one of the channel's more popular properties. The chemistry between led Fateh Singh(Ankit Gupta)and Tejo Kaur Virk( Priyanka Chahar Choudhary )' has been most loved. However, over time ratings have begun to slide, and the fans blame antagonist Jasmin( Isha Malvia) was hijacking FaTejo romance.
In such a scenario comes news that Udaariyaan is taking a five-year leap with Kevina Tak of Choti Sarrdaarni fame entering as FaTejo's daughter.
Shows generally leap when the stories get exhausted, and the makers want a new slate. But this is a double-edged sword as leap always dont work and sometimes ends up pushing the show ever the edge. Creatives will hope that the fans rekindle their love with Fatejo.
Udaariyaan has also marked the entry of well-known TV actor couple Ravi Dubey and Sargun Mehta as producers earning them lots of name and fame.
Both, along with Colors, must be hoping that big-ticket property Udaariyaan, already a household name in the critical Punjab market, bounces back.
Ankit and Priyanka's most loved on-screen chemistry has become a rage on social media. The stakeholders hope the same will attract enough viewers to sample the new track and stay on. A leap can sometimes take time to pick up steam.
We wonder what havoc Jasmin will wreck in the post-leap scenario. I Hope the makers heed the fan demand of showing more FaTejo love. They also want Jasmin to dominate the affairs less.