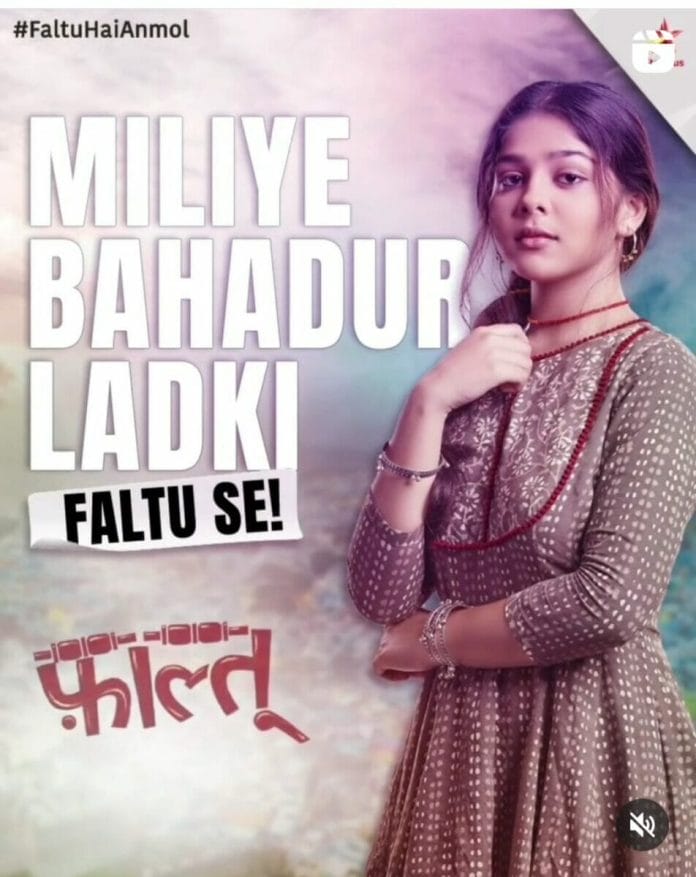 By Anil Merani| Star Plus is betting big on its new super prime time (9 pm) tv show Faltu, which shows the trials and tribulations of a young gal dreaming of being a cricketer. To play safe, they will also play with the concept of an unwanted girl child
Given the dismal Box Office performance of 83 and Shabash Muthu, I wonder whether the family audience will like their lead girl dressed in willows.
Shooting cricket in stadiums or nets is expensive for production houses that shoot in closed sets.
Also, the language and issues that cricketers face are different, apart from giving married women a chance to play sports, remember Chak De.
If cricket does not work, they will fall back on the domestic front, but how different will Faltu be from any other myriad tv show? Here the girl child issue might take prominence.
Niharika's cricket training will delay shooting, and we always shoot cut to cut with no cushion of a large bank.
Mentor Ayaan(, AkashAhuja) helps her to hone her cricket skills, but her family does not support her. Instead, they regard her as useless(girl child ) hence the title.
The love story will eventually happen; As a complication, they have shown Ayyan to be married.
Star would certainly expect Faltu to open to 2 + and sustain. They pushed back Banni Chow Home Delivery to 6:30 pm, as it failed to get big ratings at 9 pm
So the makers of the Faltu( Boyhood Production ) have their task cut out; if the show opens well, then they can slowly tell the story the way they want, but if it rates low, then all the bets are off
Ideally, any channel that wants to change a show's grammar needs to give the concerned show enough time and sustained publicity to break through in people's minds.
The shoot is in Rajasthan to give it an authentic Rajasthani backdrop
Faltu will premiere on 2nd Nov at 9 pm on Star Plus.