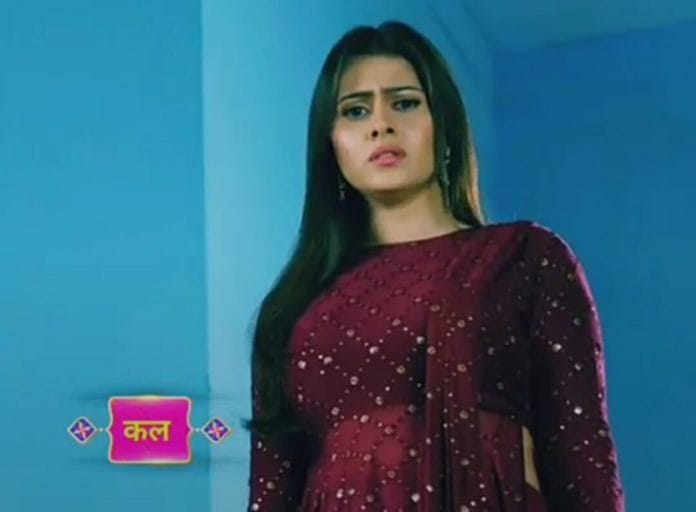 Woh To Hai Albelaa Upcoming Story, Latest Gossip , Future Story, Latest News and Upcoming Twist on tellyexpress.com
Star Bharat's popular show Wo Toh Hai Albela starring Shaheer Sheikh and Hiba Nawab currently focuses onStar Bharat's newly launched popular show Wo Toh Hai Albela starring Shaheer Sheikh and Hiba Nawab currently focuses on Sayuri and Kanha's separation due to Anjali. Earlier its seen that Sayuri was against Nakul and Rashmi's love. Now it will be seen that Anjali to push Saroj from stairs.
Previously we have seen that, Kanha and Nakul praying to God for Nakul's love to get succeeded. On the other hand, Anjali informed Saroj about Nakul's love and blamed her for it as she failed to stop Kanha and Sayuri. She told that the youngsters took inspiration from elders.
Kanha took leave from Saroj and went to Sayuri's home. He bumped with Sayuri while Indrani and Nani teased him. Saroj noticed Rashmi admiring Nakul. He comes to Rashmi and provoked her that Nakul loved someone to find out her feelings.
Sayuri came there and he informed her about their love. Sayuri was totally against it as she was worried that Saroj would never accept it. Nakul understood his brother's plan and played along while Kanha argued with Sayuri.
In the future episodes we will witness, Sayuri will say Kanha that once Saroj knows the truth about Nakul and Rashmi she will not keep quite. Saroj will bring Nakul to God and asks him to say whether he loves Rashmi and if so she'll speak for him in her house.
Anjali will argue with Saroj standing on stairs holding her hand and Saroj will lose her balance when she suddenly releases her hand. Kusum will get shocked.
Will Saroj accept Sayuri? Will Kanha win back Sayuri? Will Anjali harm Sayuri for Kanha? Will Nakul's love succeeds?
All these questions will be answered in the upcoming episodes.
Keep watching Wo Toh Hai Albela from Monday to Friday at 9 pm only on Star Bharat and anytime anywhere on Disney plus Hot Star.