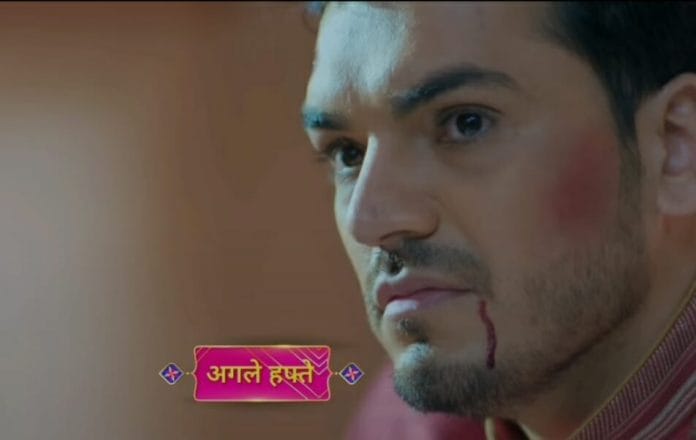 Woh To Hai Albelaa Upcoming Story, Latest Gossip , Future Story, Latest News and Upcoming Twist on tellyexpress.com

Star Bharat's newly launched popular show Woh Toh hai Albela starring Shaheer Sheik and Hiba Nawab currently focuses on Rishi's revenge and Sayuri's pregnancy.
Previously we have seen that, Kusum confessed all the truth to Sayuri shocking her. Rishi saw them together but couldn't hear them. Sayuri waited for Kanha to wake up to say the truth. Rshi tortured Kusum confronting her that whether she told truth to Sayuri. Kusum lied no. Next day, Rishi got threatened by Parveen Bai for money.
He promised to give it reasoning his wife's rich family. Sayuri told the truth to Kanha. Kanha was furious. Both Nakul and Kanha planned to expose Rishi on bhai dhooj. They beat him up badly and made him confess the truth. Rishi got arrested. Saroj feels guilty for ruining Kusum's life while Kusum blamed her fear as the major cause for all the problems.
Later, Kusum took courage to go to police station to file complaint against Rishi. Sayuri consoled Saroj who was distraught with the sudden turn of events. Kanha and Sayuri planned a trip for the family and invited Yash too. Indu tried talking sense into Rashmi but in vain.
In future episodes we will witness, Kanha and Sayuri will have some romantic time. Rishi will swear in jail that he won't leave Chaudharys so easily. A mysterious man makes his entry. Sayuri will walk alone at night when someone follows her. Lights will go off.
Will Rashmi understand Sayuri ? Will Rishi hurts Sayuri? Who's the new entry?
All these questions will be answered in the upcoming episodes.
Stay tuned to this space.