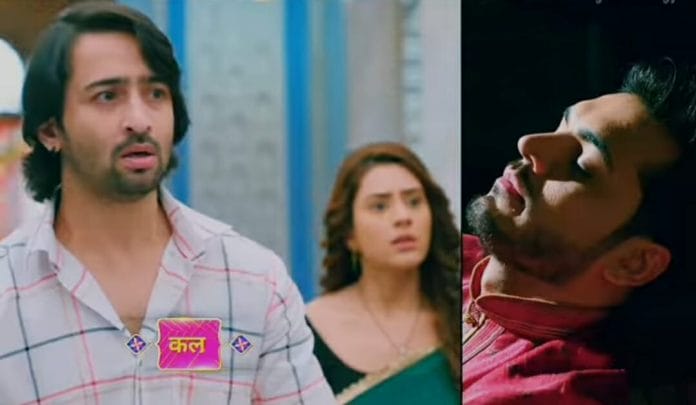 Woh To Hai Albelaa Upcoming Story, Latest Gossip , Future Story, Latest News and Upcoming Twist on tellyexpress.com
Star Bharat's newly launched popular show Woh Toh hai Albela starring Shaheer Sheik and Hiba Nawab currently focuses on Rishi's revenge and Sayuri's pregnancy.
Previously we have seen that, Kanha and Sayuri planned a trip for the family and invited Yash too. Indu tried talking sense into Rashmi but in vain. Rashmi apologized Nakul for not listening to his words about Rishi. Nakul didn't mind it but also pointed out her recent behavior which is really not likeable for him. He wanted to give their marriage another thought shocking Rashmi. She got insecure a sIndu said the same before.
Saroj and Dhanraj discussed about Kusum's future. Kanha advised Nakul over his relationship with Rashmi. Sayuri got scared by someone following her and it turned out to be Rishi's man. Rishi planned something big against Chaudharys. Sayuri got tailed by Rishi's man to scare her. Rashmi grew more and more insecure.
She tried making up withNakul when a masked man gave her a balloon with threatening message. Rashmi shouts for Nakul but before he could come the man escapes. Sayuri suffers due to Saroj's over controlling behavior.
Kanha visits Rishi oin jail and finds him much better than before and gets doubtful. Indu suggests to stop Rashmi and Nakul's wedding but Sayuri is against it.
In the future episodes we will witness, Everyone from Chaudharys and Sayuri's house face trouble and threatening messages by Rishi and everyone are confused.
Will Rashmi understand Sayuri ? Will Rishi hurts Sayuri and family? Will Kusum gets divorce?
All these questions will be answered in the upcoming episodes.
Stay tuned to this space.
In the future episodes we will witness,