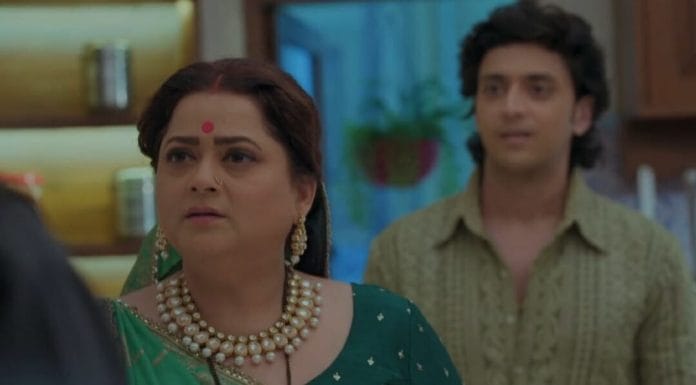 Woh To Hai Albelaa Upcoming Story, Latest Gossip , Future Story, Latest News and Upcoming Twist on tellyexpress.com
Star Bharat's newly launched popular show Wo Toh Hai Albela starring Shaheer Sheikh and Hiba Nawab currently focuses on Saroj turning Rashmi against Sayuri.
Previously we have seen that, Sayuri scolded Kanha for not letting Kusum attend Saroj's call as Saroj was embarrassed in front of guests. Rashmi got Kusum ready and presented her in front of groom's family. Kusum told them about applying for college to complete her studies. Groom's family told that she won't have time for it as theirs was a big family and she would be busy taking care of it.
Sayuri and Kanha asked about groom and they told that he's abroad. They thought Kusum will also leave to abroad with her groom but they denied. They said that she would only spend time with husband only when he comes on leave and for the rest of the time she needs to handle household work.
Sayuri and Kanha taunted them for searching a servant in the name of daughter in law. They got irked and left angrily. Saroj tried convincing them but in vain. Kusum was worried but Sayuri asked her to choose what she wanted. Rashmi asked Sayuri to not manipulate Kusum. Saroj lashed out at Sayuri and Kanha.
In the future episodes we will witness, Saroj will warn Sayuri to not influence her daughter just like she did with her son. Sayuri will say that she decided that she will not stop nor will let Kusum stop from achieving her goal.
Will Saroj accept Sayuri? Will Anjali come back for Kanha? Will Rashmi turn negative?
All these questions will be answered in the upcoming episodes.
Keep watching Wo Toh Hai Albela from Monday to Friday at 9 pm only on Star Bharat and anytime anywhere on Disney plus Hot Star.