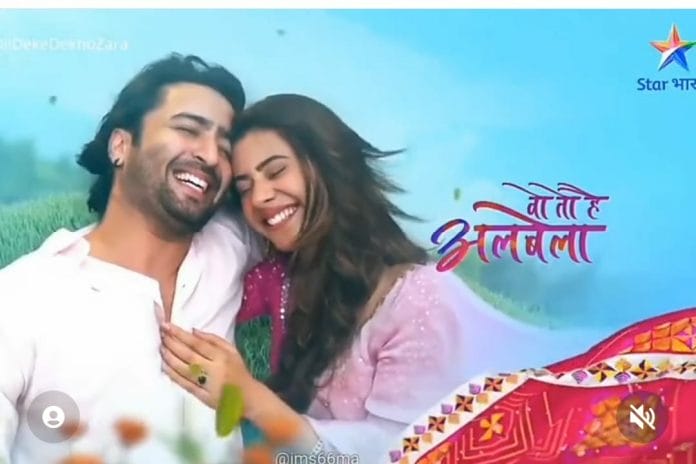 Woh Toh Hai Albela 16th November 2022 Written Update on TellyExpress.com
The episode starts with Saroj and Indrani taking aarti together of Sayri and teddy while Sayuri asks Nakul to video record it. Sayuri asks what happened and Nakul says that they are quite emotional. Sayuri asks Saroj to ward off evil eyes. Saroj does as she asked. Sayuri asks Saroj to take the aby in her arms and check whom baby looks like. She continues ranting while Kanha asks her to go and rest in room. Kusum offers to tske her in while Saroj breaks down in Kanha's room. Kusum asks Sayuri to rest and takes the teddy from her saying that she would take care of the baby. Sayuri goes to sleep while Kusum breaks down too.
Kanha asks Saroj what wrong did he do that God is punishing him. Daddu and Dhanraj comforts Kanha and assures that he and Sayuri will gain their lost happiness. Kanha recalls Doctor saying that Sayuri can't become mother again but Kanha hides it from family. Dhanraj and Saroj gives him courage and says that his family is with him. They say that they would be free from suffering. Yash breaks the news that Rishi's murder charges are pinned on Kanha by Rishi's parents. He narrates whatever happened and says he told it as they would be surprised if they gets to know it late.
Sayuri wakes up startled and asks for her baby as she had a bad dream that someone took away her baby. Kusum comforts her and gives her teddy to her saying that it's safe. Saroj suggests Kanha to run away but Kanha says he won't. He says that no matter what he would fight all the problems till the end and do justice to his name. Kanha looks emotional at Sayuri.
Dhanraj and Nakul swear to do something to fight for Kanha. Nakul wishes to take upmthe blame on himself. Yash says it's not school fight that anyone cant take blame. He says that they mist trust the system to investigate well and find the real reason for his death. He says that they will fight and win the case at any cost. Kusum nods at him and he nods back. Kanha watches Sayuri painfully and Sayuri asks Kanha that why the baby is not crying and kanha doesn't have answers.
Precap: Sayuri will share her worry with Kanha. Nakul will say Kanha that Sayuri will again become mother. Kanha will break the news that Sayuri can't become mother again and Saroj will be shocked to hear that. Kanha will get arrested.
Click to read