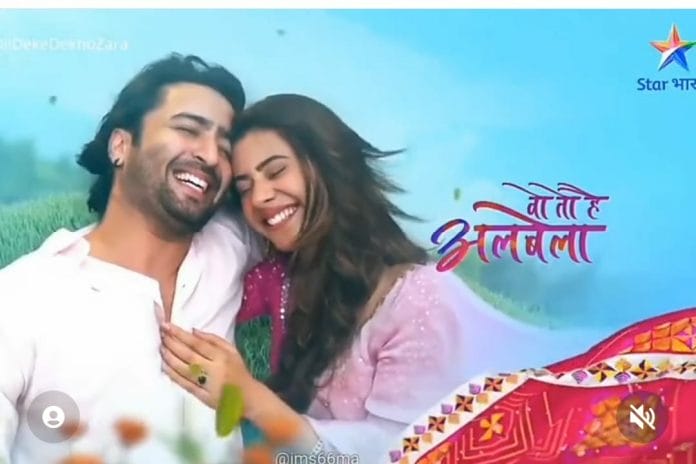 Woh Toh Hai Albela 26th October 2022 Written Update on TellyExpress.com
The episode starts with Yash asking Sayuri what's happening there. Saroj asks Sayuri to bring Kusum to mandap. Sayuri asks her to wait as its brothers who must bring Kusum to the mandap. Dhanraj also supports her but Saroj urges her to bring Kusum. Sayuri goes to Kusum and takes her with her. She looks helpless when Kusum says Sayuri that she's very good person and asks her to stay the same way.
Dhanraj takes Saroj aside and asks why she's in so much hurry. He says that why don't she trust her own son and daughter in law and trust another man over them. Saroj says she do trust them but also she trusts her future son in law. Dhanraj says when everyone are against it why is she adamant to not listen to them. Saroj says she asked well about the family and Dadi also knows them well for years. She asks why wouldn't he trust her. Dhanraj says he himself has doubts on Rishi and feels that he's not the right person for Kusum.
Kusum comes there and they get emotional seeing her in bridal attire. She says that she knows that they and Sayuri loves her a lot and asks them to not scold the other person for her. Everything happens according to her fate and asks them to not fight with each other for it. She says that Sayuri brought her till mandap and asks them to bring her to mandap. They take her to mandap and the rituals starts. Yash looks sadly at them. Rashmi ties the gatbandhan and they start taking rounds. Kanha shouts at them to stop and removes the gatbandhan. He says that he has brought enough proofs to prove that rishi is not the right person for Kusum or any girl.
Nakul brings Vaishali inside and Kanha urges her to say the truth. Vaishali lies that its just that they are collagemates and there's nothing between them. She says that its Kanha and Nakul who forced her to come there and asked her to give statement against Rishi. She says that they gave money and even tried to hurt their mother was the same. Kanha, Nakul and Sayuri gets shocked with her statement while Vaishali lies that she doesn't want to blame someone as nice as Rishi. Rishi acts like he's upset and asks Kusum to say the truth to her brothers. Kanha holds his collar saying that he did something to make Vaishali lie. Rishi agrees to wait until all the confusion clears against him.
Precap: Kusum's bidaai will take place. Kanha will say Sayuri and Nakul that Rishi might think that once wedding is done they will accept their defeat. However Kanha will say that they don't accept defeat until they ensure Kusum's happiness. Sayuri and Nakul promises him the same.
Click to read