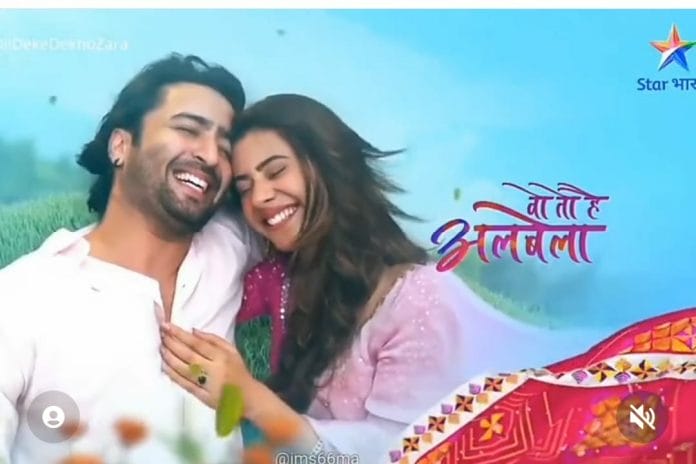 Woh Toh Hai Albela 28th November 2022 Written Update on TellyExpress.com
The episode starts with Sayuri rambling about the baby. He finds her playing with the toy. Sayuri lashes out at Kanha for not buying dresses na dother accessories for the baby. Kanha makes an excuse and calms down Sayuri. The house people discuss about the case when Sayuri comes there with the teddy. Sayuri suggests to play with the baby. Saroj comes there and SAuri gives the teddy in her hands.
Saroj acts like it's real baby and once she leaves she throws away the toy. Kanha asks her not to do so as if Sayuri sees it she will feel sad. Police comes there and says that Rishi's family filed a complaint against Kanha regarding their son's murder. It's because they have already strong cases against Rishi by Kusum and also he harmed his wife and kidnapped Kusum after running away from custody. He says that the case is very weak and advises him to hire a good lawyer for the case and takes his leave. Everyone sighs in relief.
Rashmi finds Nakul buying toys forSayuri's non existent baby and confronts him about it. She says that they are wrong in feeding for the illusional thoughts of Sayuri. Nakul says that it doesn't matter as he's just doing what makes Sayuri happy and leaves. Rashmi looks on. Kanha thanks Yash for all his help. Yash asks him to decide whether he considers him a friend or not as if he considers him friends then he won't take say sorry. Kanha says that he wishes Kusum changes her heart and Yash leaves hoping for the same.
Indrani cries over Sayuri's condition and Dadi consoles her. She asks her to stand by Kanha in the difficult time. Indrani blames god for testing Sayuri again and again. Dadi says that od tests only for those who can able to handle it. He comforts her to stand by Sayuri in her difficult times. Saroj finds the toys bought by Nakul and finds teddy in it.
Everyone watches her worried when Sayuri picks the teddy and says that Nakul got a miniature version of the baby. She shows it to Kanha and Kanha praises it. Kanha suggests her to go to her college as they couldn't find her replacement. Sayuri says that baby is too small and she can't go to work. She asks everyone to find a name for baby an dthey all suggest some names but Sayuri is not satisfied with any names.
Precap : Sayuri's toy will fall in fire accidently and Sayuri will cry out for help. Kanha will say that it's a toy and not her baby. He will say that she list her baby on miscarriage and will ask her to accept the reality. Sayuri will faint in his arms.
Click to read