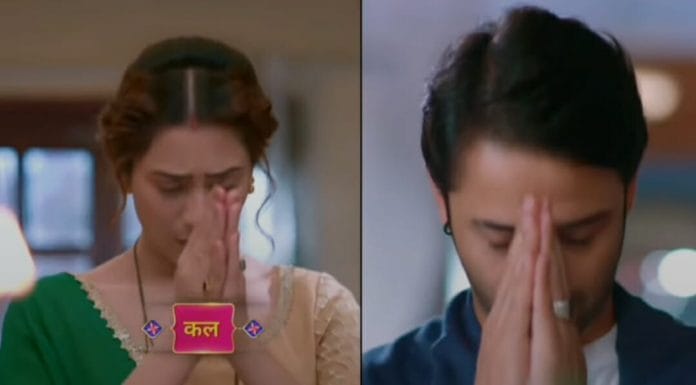 Woh To Hai Albelaa Upcoming Story, Latest Gossip , Future Story, Latest News and Upcoming Twist on tellyexpress.com
Star Bharat's popular show Woh Toh hai Albela starring Shaheer Sheikh and Hiba Nawab currently focuses on Rashmi's evilness and Sanchi's truth .
Previously we have seen that, Sayuri brought Kuku to Kanha's House and he got shocked seeing her. Sayuri said him that Kuku is tensed for him which is why she came. Kanha asked if there is no other reason other than that. Vikranth saw the trio together and looked at them with anger.
It was revealed that Sayuri didn't have memory loss and is pretending to be Sanchi for some reason. Sayuri hid herself from Rashmi seeing her approaching her. Kanha and Yash planned to invite Sayuri to the new year party to get her recall the past. Vikranth manhandled Sayuri asking her to say where she went along with school.
Sayuri lied that she didn't go anywhere but Vikranth threatened her with knife. He hit the space around her hand with knife and scared Sayuri blurted out about how she went to Kanha's home to return his wallet upon Kuku's stubbornness. Kanha and Yash came there in disguise and got shocked hearing her scream.
While Yash was keeping Vikranth busy by inviting him for the mask party, Kanha sneaked in from the other side and found Sayuri crying and shivering in pain. He angrily beat Vikranth and rushed to Sayuri. Sayuri shouted at him in return.
In the future episodes we will witness, Kanha will pray to God to unite him with Sayuri. Sayuri will also pray God that she wished to reunite with her family and wants to say Kanha everything about why she stayed away from him for a year.
Vikranth will say Sayuri that he will not let her go away from him at any cost. Kanha and Yash will wait for Sayuri in the party.
Why Sayuri is pretending as Sanchi? Will Kanha and Sayuri gets reunited? Will Rashmi gets exposed?
All these questions will be answered in the upcoming episodes.
Stay tuned for more space.