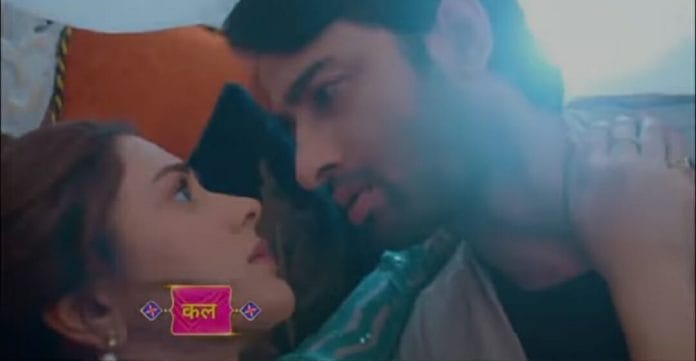 Woh To Hai Albelaa Upcoming Story, Latest Gossip , Future Story, Latest News and Upcoming Twist on tellyexpress.com
Star Bharat's popular show Woh Toh hai Albela starring Shaheer Sheikh and Hiba Nawab currently focuses on Rashmi's evilness and Sanchi's truth .
Previously we have seen that, In the flashback it was revealed that Vikranth saved Sayuri who was pregnant with Kanha's child. He forced her to stay as his wife but she refused and was mostly unconscious. Later Sayuri delivered a baby girl and Vikranth didn't let Sayuri to meet her. He kept a condition in front of her to stay as his wife for her baby to be safe and Sayuri agreed for the sake of her baby's well being.
Rashmi was aware of Sayuri's pregnancy as she overheard Sayuri's talk with Doctor and so pushed her to kill both Sayuri and baby. Kanha gave consent to his marriage in order to convince family members that he moved on. He asked Rashmi to find a prospective bride for him who resembles Sayuri.
He wanted get to keep busy in order to not follow him and find about Sayuri. Vikranth fixed CCTV cameras around his house to keep watch on Sayuri in his absence. Rashmi decided to check the guest list of the party to find who is the person with Sayuri. Kuku wanted to take Sayuri to a forbidden room but Sayuri turned down her request as CCTV was installed there too. Kuku got upset over the same.
Kanha visited Vikranth's House to check on Sayuri's well being and Vikranth saw it through CCTV cameras.
In the future episodes we will witness, Sayuri will get shocked seeing Kanha and will ask what is he doing there. He will fall down on her mistake and Vikranth will see it all through CCTV camera. Vikranth will get dangerously close to Sayuri.
Will Sayuri's baby gets saved from Vikranth? Will Kanha and Sayuri gets reunited? Will Rashmi gets exposed?
All these questions will be answered in the upcoming episodes.
Stay tuned for more space.